Author: Suzanne Rogerson
Narrator: George Ellington
Length: 13 hours 28 minutes
Series: Silent Sea Chronicles, Book 1
Publisher: Suzanne Rogerson
Released: Sep. 22, 2020
Genre: Fantasy
The magical island of Kalaya is dying, along with its Sentinel.

The Assembly controls Kalaya. Originally set up to govern, they now persecute those with magic and exile them to the Turrak Mountains.

Tei, a tailor's daughter, has always hidden her magic, but when her father's old friend visits and warns them to flee to the mountains, she must leave her old life behind.

On the journey, an attack leaves her father mortally wounded. He entrusts her into the care of the exiles and on his deathbed makes a shocking confession.

Struggling with self-doubt, Tei joins the exiles search for their new Sentinel who is the only person capable of restoring the fading magic. But mysterious Masked Riders are hunting the Sentinel too, and time, as well as hope, is running out.

Against mounting odds it will take friendship, heartache, and sacrifice for the exiles to succeed, but is Tei willing to risk everything to save the island magic?

If you like character-based fantasy, then you'll love The Lost Sentinel – book one in the Silent Sea Chronicles trilogy.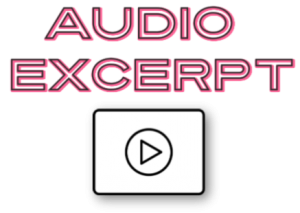 Suzanne lives in Middlesex, England with her husband, two children and a crazy puppy.
Her writing journey began at the age of twelve when she completed her first novel. She discovered the fantasy genre in her late teens and has never looked back. Giving up work to raise a family gave Suzanne the impetus to take her attempts at novel writing beyond the first draft, and she is lucky enough to have a husband who supports her dream – even if he does occasionally hint that she might think about getting a proper job one day.
Now an author of four novels including the recently completed Silent Sea Chronicles trilogy and a Czech translation of her debut, Visions of Zarua, Suzanne hopes the dreaded 'W' word will never rear its ugly head again!
She loves gardening and has a Hebe (shrub) fetish. She enjoys cooking with ingredients from the garden and regularly feeds unsuspecting guests vegetable-based cakes.
Suzanne collects books, is interested in history and enjoys wandering around castles and old ruins whilst being immersed in the past. She likes to combine her love of nature and photography on family walks, but most of all she loves to escape with a great film, binge watch TV shows, or soak in a hot bubble bath with an ice cream and a book.

My name is George. Seoras, if you speak Gaelic. Born in the United States, German on my father's side, a native of Bamberg, and a Stewart on my mother's side from a wee parish outside Stirling. I am a keen learner, eager to travel the world around me, and an instructor of English with years of experience teaching in the US, Turkey, and Japan. In audiobook narration, I have discovered a perfect opportunity to perform and play with languages, dialects, characters, cultures. Essentially, my voice is my livelihood, and my spirit longs to explore.


Plugging you into the audio community since 2016.
Sign up as a tour host here.