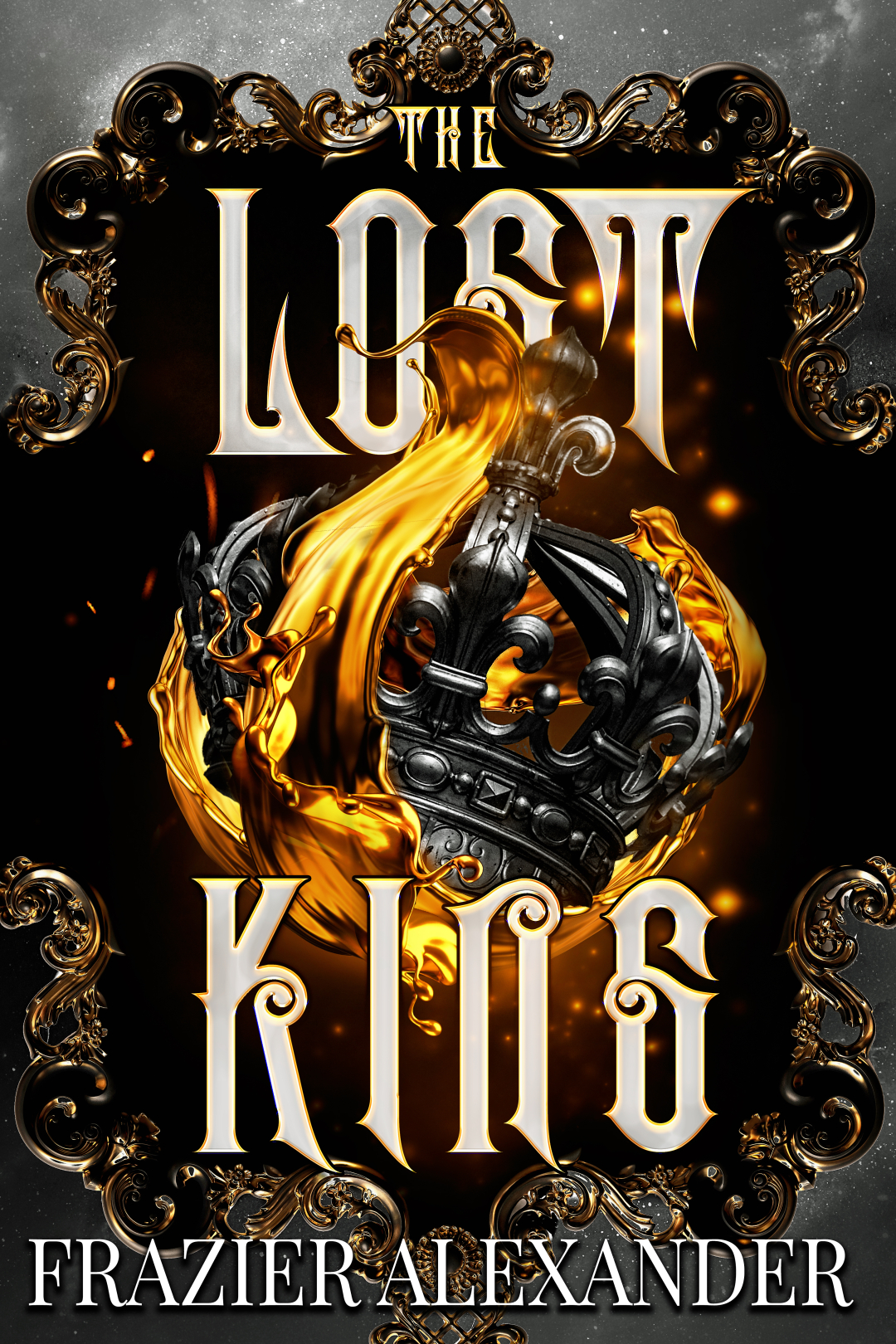 The Lost Kingstrong
Frazier Alexander
YA High Fantasy
Out November 10, 2020
Publisher: FyreSyde Publishing
Amazon / B&N / Kobo / Publisher
King Athan vanishes at sea. His children, prince Thalos and princess Thara, drift apart with age, their kingdom falling into ruin. Thalos stubbornly clings to the past; Thara, resentful of her father, looks to the future. In the wake of this decline, a beautiful enchantress usurps the throne from the estranged siblings. She exiles Thalos to the edge of the world and slowly
enslaves Thara's mind.
In his exile, Thalos finds another castaway—an old comrade of his father. Together they begin a voyage in search of the lost king. Thara, meanwhile, resists the new queen's coercive spells and finds a resistance of creatures still loyal to her father.
With a vast world of enchanted islands and beings between them, Thalos and Thara struggle to restore their family and rekindle the hope of the true king's return.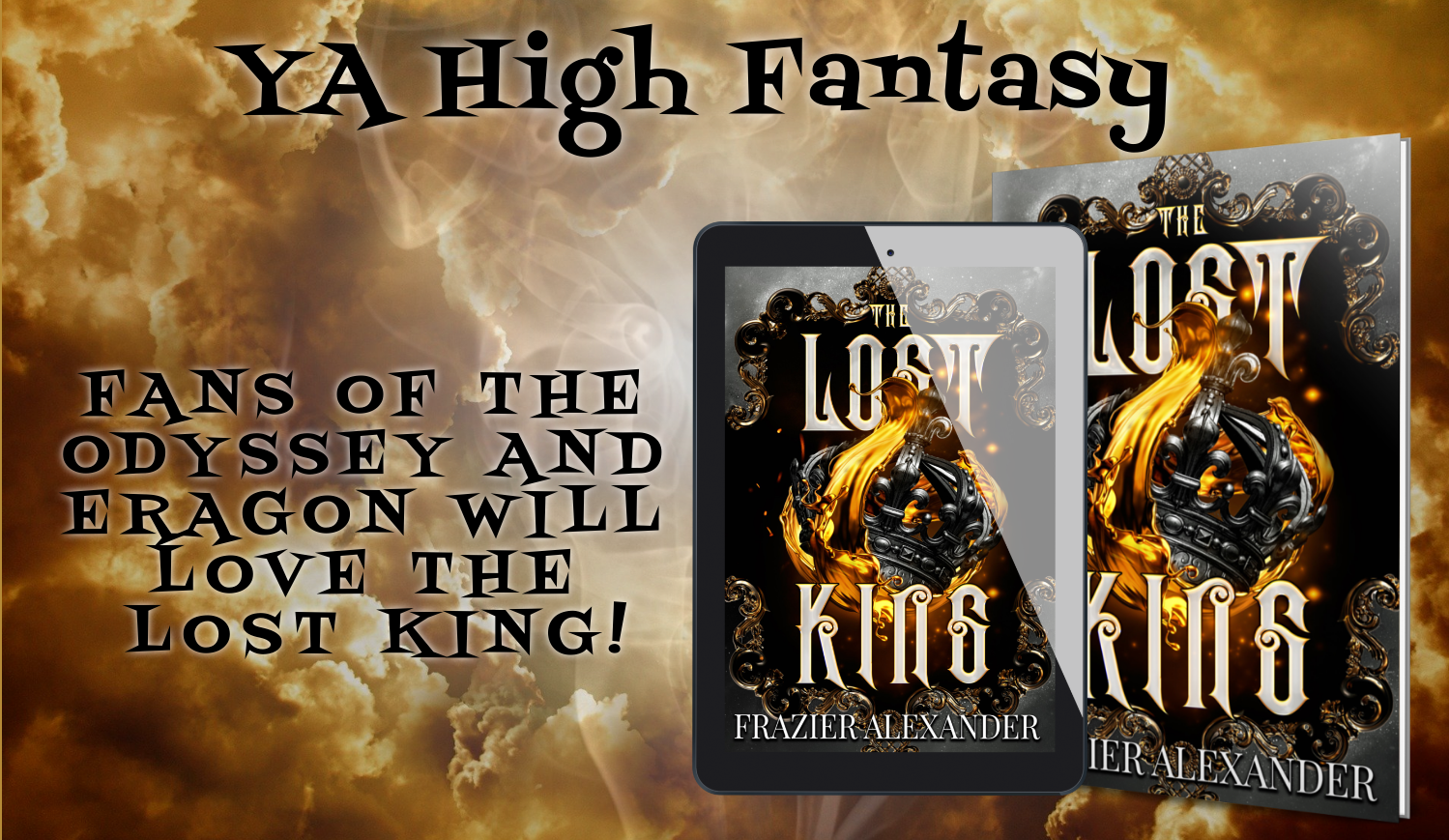 Excerpt:
As morning ended and the ground rose steadily higher, they saw a plume of smoke issuing into the air above the jungle canopy, less than a mile off.
"That is no chimney-smoke!" said Kanthus.
"They may be geysers," said Borthus, "such as I had seen on my voyage to Koros. Did you know I slew two trolls and set their—"
"Quiet!" hissed Ruan.
Thalos tightened his grip on the hilt of his sword.
"What is it?" asked Thalos. But he felt that he already knew the answer.
Before Ruan could speak, a massive green head reared over the nearest slope, but its large, yellow eyes had not yet fallen on the companions, who stood frozen. Each step shook the earth; each scale reflected sunlight like burnished metal. The steam they had seen before was merely the breath of its cavernous nostrils.
Borthus screamed his war-cry and leaped into action, his sword drawn and held high.
Ruan, cursing and clasping only air in an attempt to stop the warrior, ran after him. The others followed hard on his heels.
The dragon was halfway into a cavern of obsidian when the company caught up to Borthus, who stood firmly at the entrance, his weapon poised for battle, shouting.
The dragon paused, bent its serpentine neck, and looked over them with sleepy, disinterested eyes. "What a wonderful performance," it said languidly, its voice deep and human—female, at that. "Now, are you boys done playing hero?"
Borthus was stunned, but the others were on the verge of laughter.
Ruan, squinting and jutting his head forward as if to see better, asked, "Nasoka?"
The dragon's long neck, which before had been arched loftily, now descended, like a hound's snout dipping to the ground on a scent. Her head turned right, then left, ponderous and cat-like "Ruan?" the dragon asked. "Is that you?"
"Did I miss something?" said Borthus, an eyebrow arched.
"Nasoka!" exclaimed Ruan, running forward.
"You're alive!" said the dragon, lowering her head so that the old knight could wrap his knotted arms around it. "I almost couldn't recognize you with that awful beard! You need a shave, my old friend!"
"Friends," said Ruan motioning for the others to come near. "This is Nasoka. She was a companion of one of the Ennead knights—Viralos of Anutara."
Thalos' heart soared with relief. The dragon was safe, and she was a friend to another knight of Antaranis!
Ruan introduced the rest of the company to Nasoka. Only Borthus seemed downcast and confused.
Ruan's smile faded. He peered longingly into the dragon's cave as if searching for something—or someone. The others fell silent, and Nasoka's dragonish eyes reflected a very human sorrow.
"Viralos is dead," she said, her eyes downcast.
"So I feared," said Ruan, his gaze far away and haunted. "How did he die?"
"You should come inside," the dragon said, "and refresh yourself first."
They followed Nasoka into the cave. A jagged, glittering roof stretched over a sandy floor. Barrels, weapons, crates, and locked chests lined the walls. Nasoka told them the cave had once belonged to a band of thieves. She had driven them off and slain the ones who tried to put up a fight. There was a good cask of beer that set things right with Borthus. The company sat on
sawn rings of wood or on crates while they drank and Nasoka fell into her tale.
 About the Author
Frazier Alexander lives in Denton, Texas with his wife Nicole.
He began writing around the age of nine, inspired by movies such as The Lord of the Rings, Star Wars, and "sword-and-sandal" epics like Jason and the Argonauts. As a reader, his interests gravitate towards older works and the classics, such as Homer's Iliad and Odyssey, Virgil's Aeneid, Beowulf, and Le Morte D'Arthur. Along with creating his own mythological backdrop for his stories, Frazier is an amateur calligrapher, map-maker, and artist.
Contact Links