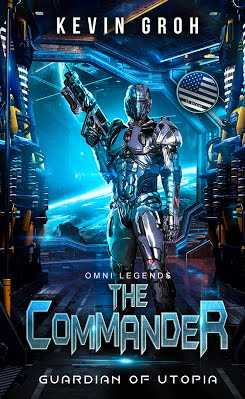 Omni Legends – The Commander: Guardian of Utopia
by Kevin Groh
Sci-Fi

Date Published: January 5, 2021
Welcome to Utopia—humanity's second home for over two centuries. It is a world controlled by the military and corporations, waging war with advanced alien races, but 18-year-old Carter Sanders is about to change the rules of the game.
Freshly conscripted into boot camp, he needs all his brains and ability to survive skirmishes and develop allies among his fellow-recruits who resent his privilege. Training exercises in weaponry, close-quarter combat, strategy and tactics, and missions test his bravery, while female recruits test his moral fiber in close situations.
When bionic upgrades for soldiers become mandatory, Carter feels he needs to take a stand. Can he and his mismatched fellow-recruits get their message about preserving morale through to the top brass? Will they survive sadistic drill sergeant Banes before they're sent off to battle giant, scaled Lorgans on  unknown worlds? 
The Commander – Guardian of Utopia is the first book in the US version of the epic New Adult military sci-fi fantasy Omni Legends series.

Purchase Link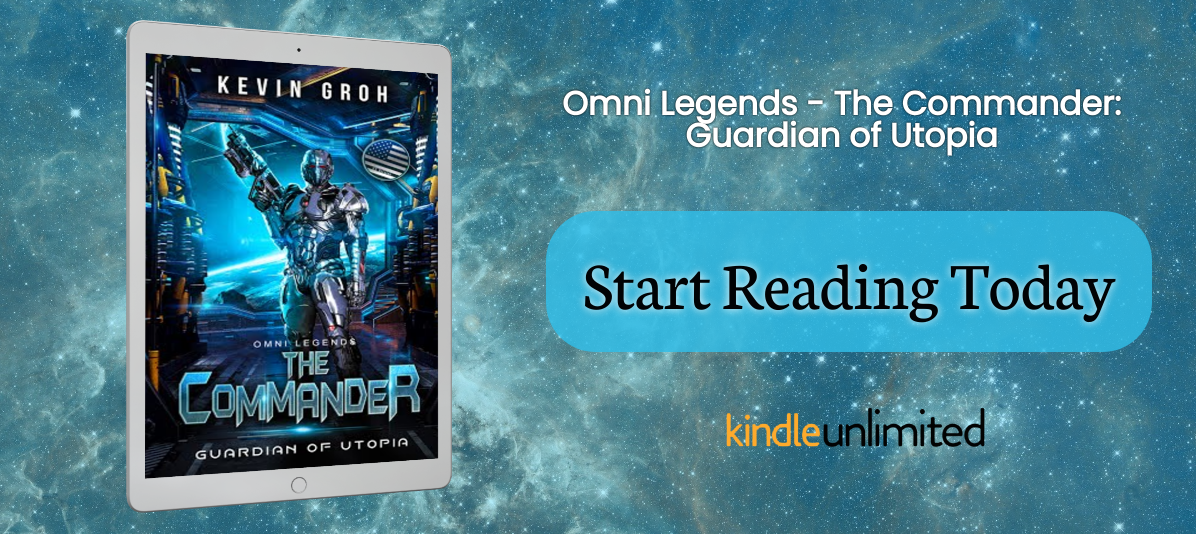 About the Author
Born and raised in Hesse, Germany, Kevin Groh imagined stories and other worlds from early childhood on. In elementary school, he concocted stories to entertain teachers and family. Kevin first visited the US when he was 8 weeks old, returning periodically to see two aunts. He fell in love with the openness of Americans and the non-judgmental environment that accepted him for who he was — a gamer and a nerd. Passionate about the English language, Kevin mastered it by reading, watching movies, playing video games, and traveling.
After high school, Kevin apprenticed as an industrial clerk, and then completed a Bachelor's degree as an industrial engineer with a focus on electrical engineering. Eventually, he decided to put his own stories on paper, and by his early 20s, became a sensation in the German sci-fi market. His Omni Legends book series includes the best-selling subseries, "The Commander," "The Black Wanderer," and "The Shadow Guard." Kevin was an Amazon Kindle Select All-Star in sales every month from August to December in 2019. The young author is now ready to entertain a US readership looking for its next page-turner.
When he's not writing or gaming, Kevin enjoys working out and discussing philosophical questions with his girlfriend. He also loves recording his audio books and mastering accents. Russian-accented English is one of his best. He is a member of the German "Autorenwelt" community of selfpublishers, as well as "Lovelybooks," a network for organizing book clubs and readings.
Contact Links