This is my stop for Damppebble Crime Blog Tours' book tour for Poppy Flowers at the Front. You can also pop over to See Sadie Read and find my review.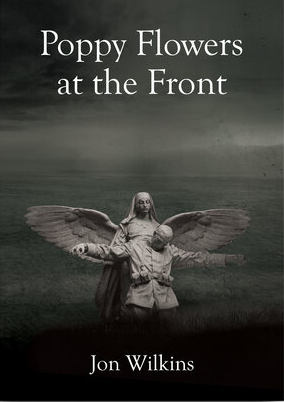 Poppy Flowers at the Front
by Jon Wilkins
Historical Fiction, LGBT, Crime Thriller
Publisher: Brigand London
Out March 2020



1917: with her father in the British secret service and her brother Alfie in the trenches, under-age Poppy Loveday volunteers against her parents' wishes to drive ambulances in France. We follow her adventures, racing to save wounded men driven to the Casualty Clearing Station, and back to the Base Hospital.
During one battle she finds Élodie Proux, a French nurse, at a roadside clutching a dead soldier. Poppy rescues her. Élodie becomes her dearest girl as they fall in love.
Poppy and Élodie encounter frightening adversaries at the Western Front as well as away from it during the closing weeks of World War One.
Jon Wilkins is 65. He is a writer. He has a gorgeous wife Annie and two beautiful sons. He loves to write. He hopes you enjoy his poems and stories.
Contact Jon:
Website/blog
Instagram
Twitter
Facebook