Title: Stones End
Author: Calinda B
Narrator: Alex Black
Length: 6 hours 23 minutes
Series: The Bloodstone Quadrilogy, Book 4
Publisher: Calinda B
Released: Oct. 6, 2020
Genre: Dark Fantasy

Magical creatures are the stuff of fantasy. I thought they were unreal…until one of them started stalking me.

I'm William Ward. Moving back to Ballynagaul, nothing could have prepared me for meeting evil head on. Does it have anything to do with me falling for a vampire? Can't tell. Does it have something to do with the rift between me, my twin sister, who shares my freakish abilities, and my family and friends? Not sure about that, either. But when something starts stalking me, wrapping its bony fingers around me, I'm suddenly in over my head. Now I'm talking to kittens, praying to a dead goddess, and defending my right to love the undead.

Things are about to get crazy. I only hope I get out of it alive.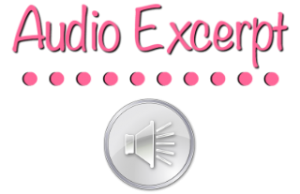 A New York Times, USA Today and #1 Amazon bestselling, award-winning author, Calinda B writes kick-ass heroines who don't know their own strength. When she's not writing, she's been known to fall off ice cliffs; fire walk with Eastern Europe fire officials; or wake up from a six weeks coma, wondering how she got there in the first place. She's been stuck in currents at Deception Pass in her kayak, and loves to swim with sharks. She greets every day with gratitude and an openness to what might be around the next corner.
She's also an EMT serving her local community as a volunteer. Her tagline is, "Let's go save some lives!"
With umpteen books roaming the universe and more in her head, you can find her at www.calindab.com. Or, if you want to stay connected, join the exclusive mailing list! http://www.calindab.com/newslettersignup.html

Alex Black is an articulate, engaging, and versatile narrator based in Cambridge, Vermont. He's worked in theatre, film, audio production, and appeared on radio. As an accomplished audiobook producer with over 90 titles, he's worked closely with independent authors and publishers.
He's received more than 500 5 star reviews and specializes in Romance, Fantasy, Science Fiction, Apocalyptic, Mystery & Thriller, LGBTQ+, and Memoirs.

Q&A with Lassi Finn from the Bloodstone Quadrilogy
What is your occupation?

Labor and Delivery Nurse in Dublin. I love to deliver babies.

What does your voice sound like?

Oh, when I'm in a twist my friends might say I sound like a banshee. But my lover will testify how sweet and dulcet I can sound when I want something.

On what occasions do you lie?

When the situation warrants it, I've been known to fudge the truth. Especially when it comes to hiding supernatural secrets. You have to protect the innocent from things they don't understand as well as the people you love from hysterical overreactions by those who don't understand.

Which words or phrases do you most overuse?

Probably feck. Fecking. Feckity feck. Fina-fuckingly. All good words in my book.

😊

What did you want to be when you grew up?

A Labor and Delivery Nurse. I used to pretend to deliver babies with my dollies when I was a child. I was a bit precocious, I guess and knew which place the babies emerged from.

When did you have your first kiss, and who with?

Let's see…that would probably be Dylan O'Malley, out behind his Da's sheep barn. I was ten and he was twelve. I let him kiss me and then, when he tried to grope my chest, I kneed him in the nuts. After that, he got caught in a sheep stampede. He had it coming. I was so mad when I ran across the field to get away from him, I might have frightened the sheep. Poor guy is frightened of sheep to this day.

What are your views on sex?

That you should do it as much as possible if it's consensual and fun for all. Why not? It feels good.

How honest are you about your thoughts and feelings in the company of others?

(laughs) Ask anyone. I'll tell you the truth, I will, and I won't spare your feelings if its something that needs to be said. I'm not cruel. Simply practical.

Do you tend to argue with people, or avoid conflict?

If a conflict needs to be had, I won't back away. It's not like I go sporting for a fight, though. I just won't back away from one if it's inevitable.

What shocks or offends you?

There's not much on this planet that can shock or offend me. I can't think of anything. Except maybe the prejudice and racism that some people carry around, like they're so perfect they can afford to judge another by skin tone or income or some such. I find that offensive. We're all little snowflakes, after all.


Plugging you into the audio community since 2016.
Sign up as a tour host here.