Title: Secrets Of Peace
Author: T. A. Hernandez
Narrator: Daisy Fair
Length: 6 hours 40 minutes
Publisher: T. A. Hernandez
Released: Jan. 7, 2021
Genre: Thriller, Dystopian

Open your eyes. See the truth. Make a choice.

Nearly 30 years ago, the PEACE Project rose from the ruins of a global war to take power over a new America. Providing stability in exchange for absolute authority, the project controls every aspect of citizens' lives through each of its five units – Protect. Enforce. Advance. Control. Eliminate.

Raised in the Project since infancy, 18-year-old Zira has been trained as an assassin under the stern guidance of unit E-2's Chairman Ryku. After she makes a careless mistake on an assignment, the chairman partners her with Jared, the best operative in her unit. Their partnership transforms into friendship as they work together and learn to rely on each other.

But when misinformation causes a solo mission to backfire, Zira's deepest loyalties and strongest relationships are tested in a place where even a hint of doubt can be perceived as treason. The life she knows is falling apart, and nothing will ever look the same again.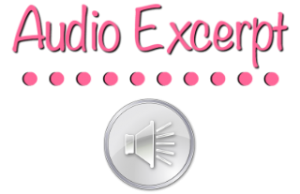 Q&A with Author T.A. Hernandez
Tell us about the process of turning your book into an audiobook.

Audiobooks have always kind of been in the back of my mind as something I'd like to do for my books one day, but the whole process seemed a little daunting and frankly outside of my reach as an independent author with a relatively small platform. About a year ago, I started listening to more audiobooks and discovered that I really loved the medium, so then of course, my desire to see my own books in that format only grew. The more I looked into it, the more doable it seemed. Daunting still, but doable. I figured it was worth a try, so I took the plunge and haven't looked back. There were a lot of things to learn along the way, and honestly, I'm still learning. But it's been so rewarding to hear my words performed by a talented narrator. It really brings the story to life in a whole new way, and I love that.

Do you believe certain types of writing translate better into audiobook format?

As an avid audiobook listener, I definitely prefer some types of writing more than others in the stories I listen to, but I also think that's very subjective and depends a lot on the listener. I have a difficult time with nonfiction audiobooks, but I know some people really love those. I tend to prefer listening to fictional stories with a decent amount of action and dialogue as I find those things translate well to the audiobook format, especially with the right narrator.

Was a possible audiobook recording something you were conscious of while writing?

With this book, no. This is the first book I ever published and the whole process of writing it was kind of a mess, at least initially. I was happy just to get the thing done and in a readable state after five long years of working on it! Seeing it in print was good enough for me at that point.

How did you select your narrator?

I held auditions through ACX (Amazon's audiobook production platform). Daisy was actually the first narrator who auditioned, and I really liked her performance, but I left my auditions open for a few weeks just to make sure I was picking the right person. It was really important to me to find someone who A) would enjoy the story and B) was willing to commit to or at least consider narrating the other two books in the series as well. Daisy showed some great enthusiasm for the story, which I really appreciated, and was able to portray my characters in a way that I felt was very consistent with how I had written them. She's been great to work with, so I definitely picked the right narrator.

How closely did you work with your narrator before and during the recording process? Did you give them any pronunciation tips or special insight into the characters?

Daisy was really great to work with and had a lot more experience than I did when it came to turning a book into an audiobook. She was willing to answer a lot of my questions along the way and helped me figure out which voices would work best for each character. We did a fair amount of back-and-forth with that up front so that we could get all the characters just right before she started recording the entire book. I did give her a few pronunciation tips, and I also provided her with some character descriptions and reference images so she could better understand and visualize each character while she was recording.

Were there any real life inspirations behind your writing?

I was coming out of a really difficult period of time in my life when I first started writing Secrets of PEACE, and I wanted to write a character who was strong and brave and resilient in a way I had felt I couldn't be during that part of my life. Zira is very much based on that idea. I was also just sort of figuring out my place in a world that suddenly seemed to have a lot more darkness and adversity than what I had previously been exposed to, and I think that theme comes through in the story even though I didn't consciously write it that way.

How do you manage to avoid burn-out? What do you do to maintain your enthusiasm for writing?

For me, writing is sort of the way I avoid burn-out from other parts of my life, so it's rare that I feel like I'm getting overwhelmed with writing or not enjoying it anymore. I do still need to take breaks sometimes though, and I have a lot of other creative outlets that I'll draw on when writing isn't working for me or when I need to step back from a story. I love to draw, and sometimes I do artwork based on my stories, which makes me feel like I'm still connected to the story and characters even if I'm not writing. I will also sometimes just switch my focus to a different story idea if I'm feeling burnt out with whatever I'm currently working on.

Are you an audiobook listener? What about the audiobook format appeals to you?

I wasn't always, but over the past year, audiobooks have definitely won me over. I actually do most of my reading through audiobooks these days. The thing that most appeals to me about audiobooks is that I can multitask while listening to them, which has allowed me to read more and discover some amazing stories that I might not have had time for otherwise. I also just really like the performance aspect of them. It's fun to hear different character voices and the emotional tone of different scenes when you have a good narrator reading the story.

Is there a particular part of this story that you feel is more resonating in the audiobook performance than in the book format?

I really like a lot of Zira and Jared's interactions, particularly toward the end of the story when things get more complicated for both of them. I loved writing those interactions and have always felt they're some of the strongest parts of the story. Daisy, my narrator, really did a great job of taking those scenes and portraying the emotional impact for both characters in a way that I hope will resonate with listeners as much as I did for me.

What's next for you?

Daisy and I are working on getting the next two audiobooks in the Secrets of PEACE series out into the world, and I'm also working with another fantastic narrator to produce my alternate 1920s circus fantasy novel, Calico Thunder Rides Again. As far as writing goes, my current work-in-progress is a YA fantasy novel called Tethered Spirits that I'm hoping to release later this year.

T.A. Hernandez is a science fiction and fantasy author and long-time fan of speculative fiction. She grew up with her nose habitually stuck in a book and her mind constantly wandering to make-believe worlds full of magic and adventure. She began writing after reading J. R. R. Tolkien's The Lord of the Rings many years ago and is now happily engaged in an exciting and lifelong quest to tell captivating stories.
She is a clinical social worker and the proud mother of two girls. She also enjoys drawing, reading, graphic design, playing video games, and making happy memories with her family and friends.

Daisy was born and raised in Taos, New Mexico. After graduating from high school she attended the Undergraduate Theater School at Northwestern University. Realizing that cities weren't her thing, she transferred to Colorado College in the mid 1990's. She spent her 20's Ski Patrolling, Raft Guiding, and Raft Racing with the US Women's Rafting Team (yes, it's a real thing) in Colorado where she eventually met her husband and moved with him to Snowbird, Utah. After receiving a degree in Environmental Science from the University of Utah, Daisy turned to small scale farming for the next 18 years. She founded and ran Copper Moose Farm in Park City, Utah for 14 years. Daisy has returned to her roots (after literally growing roots for well over a decade) in performance as a Voice Over Artist. Hard work, dedication, a commitment to excellence, and infectious enthusiasm have been a hall mark of Daisy's path through life. Daisy narrates audio books, produces voice overs in commercials, educational videos, documentaries and corporate recordings. She lives in Park City Utah with her family enjoying the Intermountain West that she was born and raised in and performing with her band, The Dirt Road Ramblers.


Plugging you into the audio community since 2016.
Sign up as a tour host here.