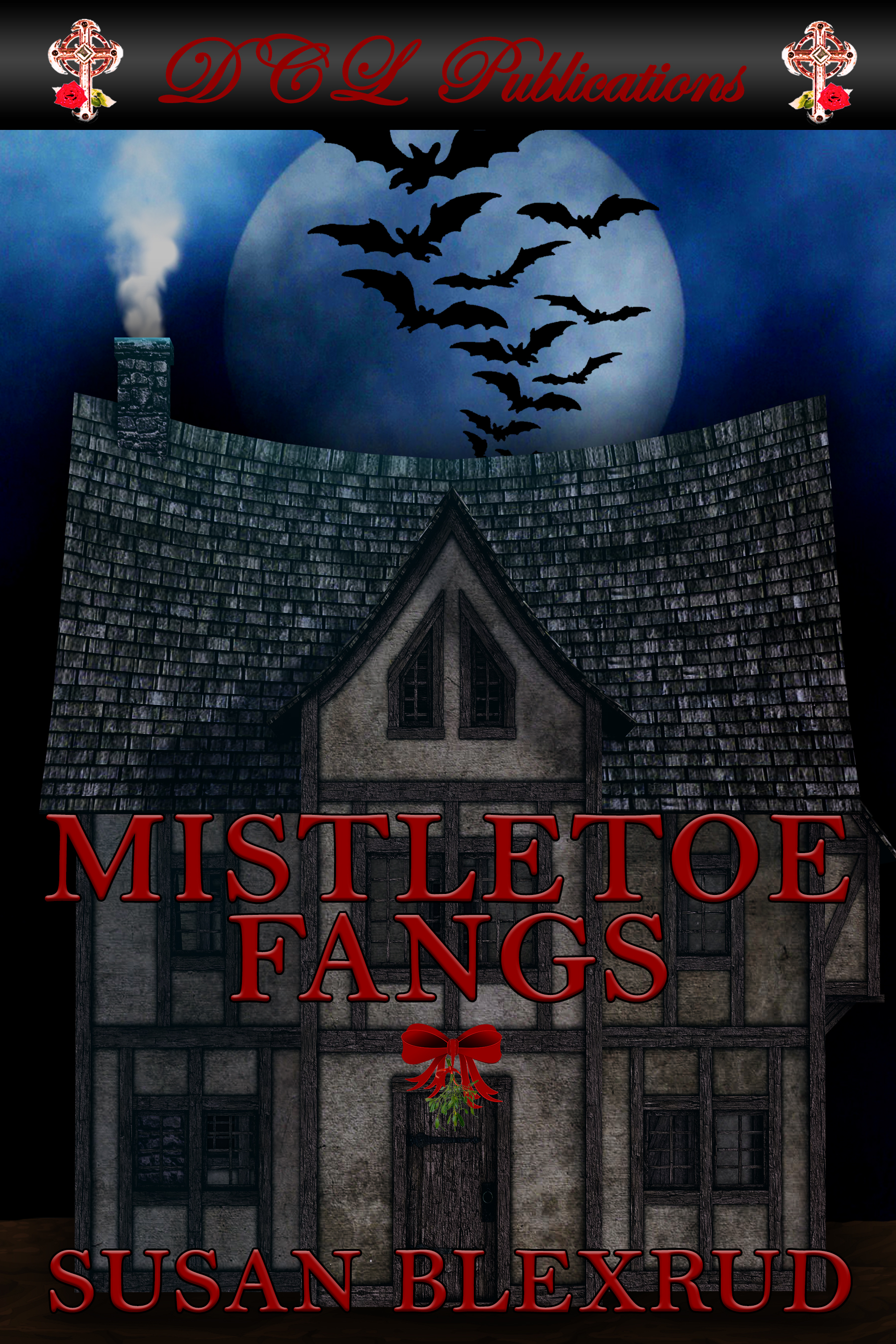 Mistletoe Fangs
by Susan Blexrud
The Fang Series, Book 4
Romantic Comedy, Thriller
Date Published: November 18, 2020
Publisher: DCL Publications
Dr. Lauren Marsh, a pregnant vampire, seeks therapy to overcome a recent trauma, but is her creepy doctor interested in more than her well-being? Will evil intercede, dashing the promise of a Christmas baby?
Purchase Links
Excerpt
"What is stirring in that conniving mind of yours?" Ras squinted at his assistant.
"Hmm. I'm thinkin'. Your life mate's supposed to be a virgin."
"True, but I gave up on that notion long ago. She is also supposed to be a born vampire, not made."
"So, if you could arrange for the mother to go into labor, we could disappear with her child. What's time to you? The baby'd grow up soon enough. You'd have a virgin bride and a born vampire."
Ras tapped an index finger to his lips. "Brilliant idea—so glad I thought of it."
Teensy rolled her black eyes. "I'll get to work. Let's see, what prescriptions will we need? Pitocin to start her labor and morphine to knock her out? Of course, all this hinges on the child being a girl."
"I'll write the prescription for the meds." Before Ras passed the smelling salts under Lauren's nose, he eased his hand under her pink sweatshirt and placed his palm on her round belly. The baby pushed against his hand, and he closed his eyes, envisioning the tiny bundle in her mother's womb. Ras smiled broadly. "She has violet eyes."
About the Author

Inspired by her fascination with vampires, Susan Blexrud used her background in journalism and political speechwriting to pen a 5-book series on a pair of wedded vampires (she a dentist, he a lawyer) who have a penchant for getting into trouble. With their wacky sidekicks and a duo of best friends, they navigate the world as vigilantes while expanding their immediate family and maintaining a veneer of normal careers and PTA meetings.
Contact Links