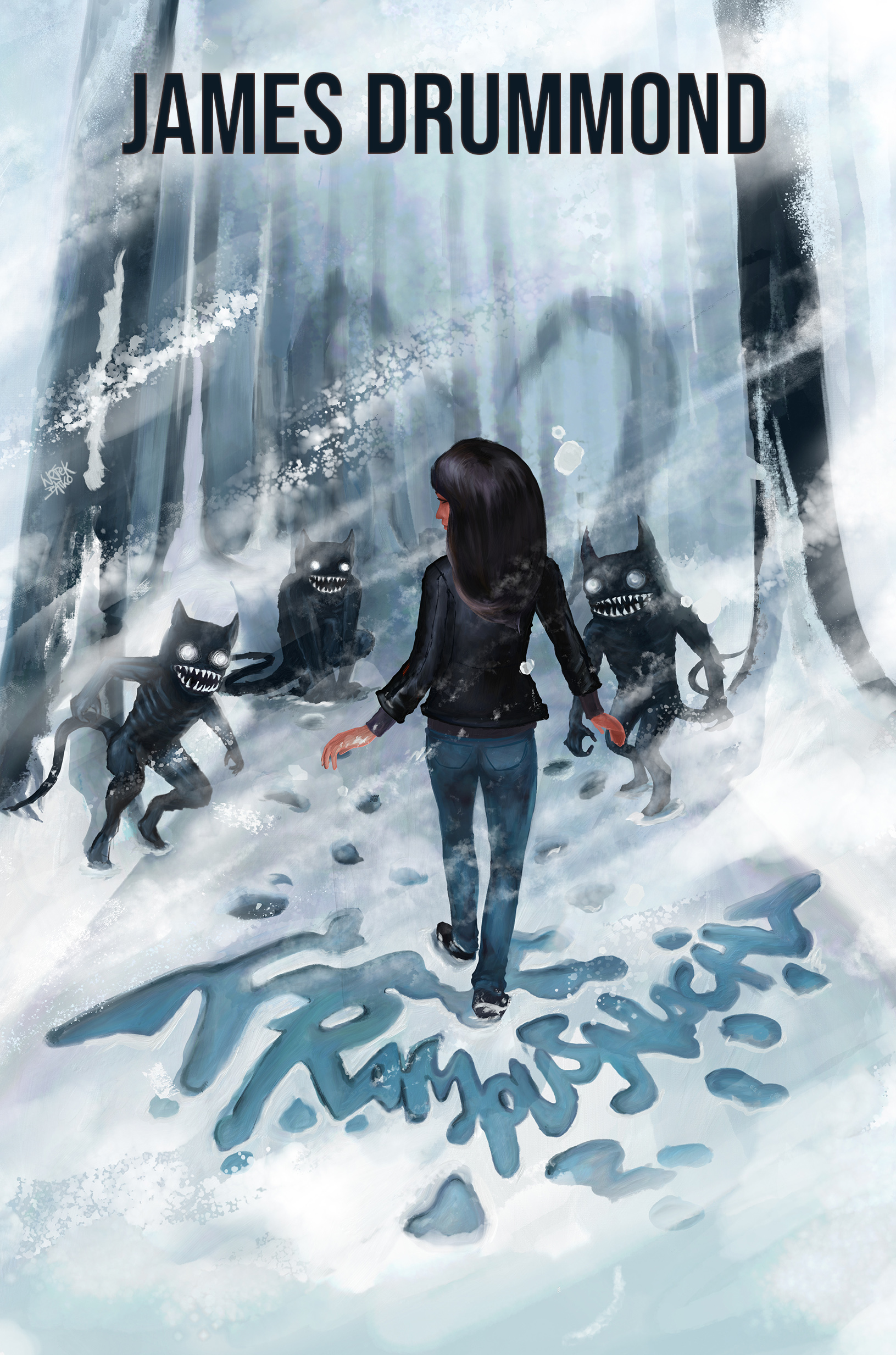 Krampusnacht
 Shadow Tales Series, #4

by James Drummond
Supernatural Action-Adventure

Date Published: 11/17/2020
 In a small Austrian town, Krampus Night turns real. 
The yearly celebration of Krampusnacht is one of Bad Gastein's most
cherished traditions. Rachel Chochopi arrives right in the middle of the
festivities to investigate an unexplained atmospheric disturbance and soon
realizes that something else supernatural has arrived in town as well.
Children are going missing.
The recently turned vampire puts her own dilemmas aside and sets her mind
to rescuing the kidnapped kids. Her first faceoff with the kidnapper leaves
no question that she's outmatched. The rest of the European
Huntsman's Network can't reach her due to a once-in-a-lifetime
storm, so Rachel must team with some new acquaintances to defeat a
Christmastime monster.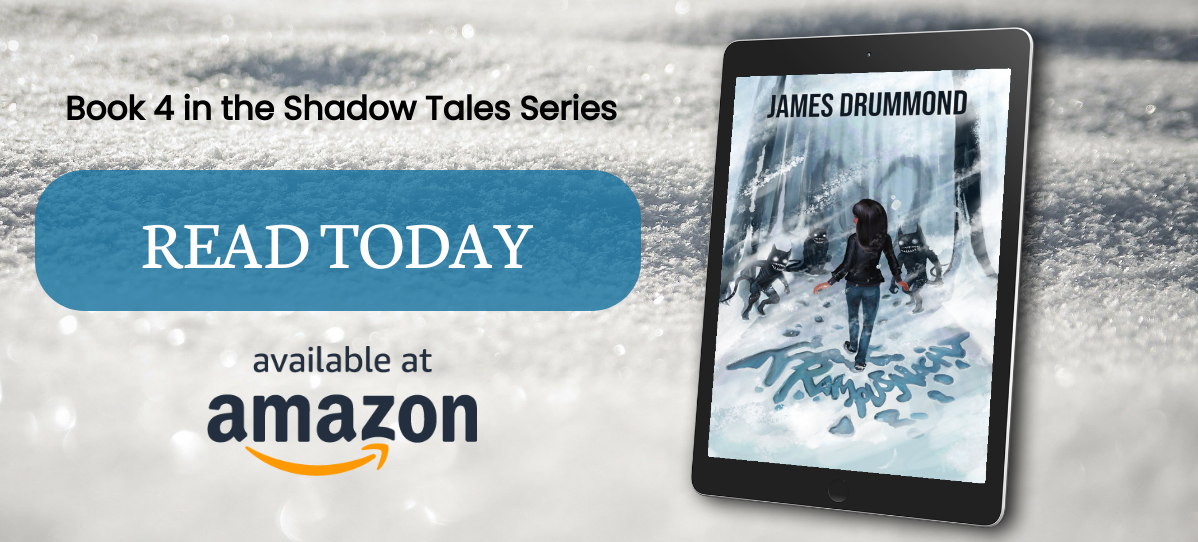 Excerpt:
Caroling was Felix's favorite Christmastime tradition. Had been ever since he was five years old. He still really C enjoyed it at fourteen but had begun pretending to be weary of the activity to avoid persecution from his peers. As the troupe he was a member of walked from house to house, he'd roll his eyes with pretend exasperation or occasionally give the chorus's chaperon a fake scowl. Whenever he saw someone he knew, he'd trudge through the snow dramatically, dragging his feet while complaining that his parents had once again goaded him into participating.
He couldn't let others know how he truly felt.
However, when it came time to sing, Felix couldn't hide his true sentiments. He enjoyed the act too much. Multiple people had told him he had a good voice, and who in their right mind didn't relish doing something they were good at? Felix wholeheartedly enjoyed it. He'd belt out the carols exuberantly, often with a big smile. This was especially true when performing his two favorites: "O Holy Night" and "Good King Wenceslas."
But this year was different. This year his reluctance to go caroling was sincere. For starters, it was no fun being out in such extreme weather. The town was slowly sinking into a sea of gray and white, and the biting cold caused his lips to go numb, making it difficult to sing. It also felt odd to be caroling in the early afternoon hours, even though the sky was overcast enough to give the appearance of late evening.
Then there was the Krampus.
Felix had begged his parents to let him stay home. His father had responded by giving him an extra scarf and a short speech about the importance of honoring one's commitments. Due to the weather and the two kidnappings, the caroling had been rescheduled for the afternoon, easing the concerns of the carolers' parents. Most of them had agreed to let their children spread some much-needed cheer after being assured by the group's chaperon that he would escort each child home afterward.
No one spoke of monsters.
That included Felix, who hadn't mentioned the fabled beast since giving his statement about Simon's abduction to the police.
He wished he hadn't mentioned it then either. Neither the police, nor his parents, believed his story. Instead, Felix was sure they were questioning why he'd made up such a wild tale. Soon they might question why he and his friends had been in such close proximity to Simon when he was kidnapped. They might start making connections Felix didn't want them to make. For that reason, he'd not raised his concerns about the monster when begging his parents to let him skip caroling.
It certainly wouldn't have helped, and even though he was frightened and half-frozen, Felix had to admit that now that he was out, he wasn't completely hating it. There was a small part of him that was starting to appreciate that his parents had forced him to participate.
The community did seem to welcome the distraction. Many of the families they visited stepped outside, onto their front stoops, closing the door behind them so as not to let any heat from their fireplaces escape. Bundled up in coats and blankets, they laughed, sang along, and applauded, happy to experience the joy of the season.
By about the fifth or sixth house, Felix found that he was actually feeling some of that joy too. So much so that he was able to relax and nearly forget about the creature he'd seen in the forest. Then, on the way to the seventh house, the group's chaperon announced they'd be singing "Good King Wenceslas" next.
This was the moment he'd been waiting for. Felix did his best to shake off the cold. He stamped his feet and clapped his hands together while he waited for the home's occupants to appear.
The second the door opened, he and his fellow choristers broke into song.
"Good King Wenceslas looked out upon the Feast of Stephen," Felix sang joyfully. "When the snow lay 'round about, deep and crisp and even.
Brightly shone the moon that night, though the frost was cruel. When a poor man came in sight gath'ring winter fuu-u-ell ."
About two hundred and ninety-three miles northwest of Bad Gastein, Toby Hoffman was also starting to feel more positive about things. After only two hours of research, he was confident he'd identified the beast Rachel had sensed in the woods. He marched into Frederick's office and plopped a large, leather-bound book onto his employer's desk. It was already opened to the chapter he wanted everyone to see.
Tapping the page several times, he pointed to the title. "I think this might be our monster."
Frederick turned away from his computer screen, peered at the text Toby was pointing to, and then gave his hunter a dubious look. "The Krampus?"
"You asked me to look into any legends or myths associated with the area," Toby replied. "This thing comes up every time, in every book. It's the most infamous creature from that part of Europe."
Henry, who was sitting off to the side of Frederick's desk, studying a few books of his own, picked up the one Toby had brought and started leafing through the pages.
"I was hoping for something a little less . . . yuletide,"
Frederick said, returning to his computer screen. "A legend or myth not so tied to the season. Even better, something we have record of as being more than just a legend or a myth. Something a hunter has actually encountered."
Toby's certainty crumbled a little bit. "You're saying nobody has ever seen one of these things before?"
"I'm saying nobody we have reason to trust has ever seen one of these things before."
Toby hadn't been aware that there was no record of any hunters encountering a Krampus. He still wasn't even totally clear on what the heck a Krampus was. The only reason the creature had seemed like a worthwhile lead was the fact that he, or it, was known to annually beset Austrian towns right around the holidays. Truth be told, Toby had been anxious to present even a semi-promising lead to his employer because he was eager to jump ahead to the part where they discussed sending him to Bad Gastein to help.
"Krampus, whose name is derived from the German word krampen, meaning claw, is said to be the son of Hel in Norse mythology," Henry stated, reading from the book. "According to the folklore, he begins surfacing each year on Krampusnacht, or Krampus Night, which is traditionally the night of December sixth."
"That was the night of the disturbance," Frederick noted, not offering any additional details on what sort of disturbance he was talking about.
"He then continues his work throughout the holiday season," Henry continued. "Up until all the bad children have been punished or until he's successfully banished by Saint Nicholas."
"I worry we might have trouble enlisting Saint Nicholas's services," Frederick said dryly. He rolled his wheelchair over to where Henry was sitting and took a look at the book. "Perhaps we should see if there's another way to defeat the beast, and, while we're at it, continue looking for a more feasible culprit than Santa Claus's dark equivalent."
"I want to go down there," Toby stated. "It was a mistake to send Rachel on her own."
"It was what she needed," Frederick answered.
"She needs help. Some support from those who care about her."
"Not if she isn't ready for it."
"That's a bunch of B.S."
Frederick looked up from the book and asked, "After your mother died, did you eagerly accept all the support others were offering?"
He sure hadn't. Toby wanted to volley back some sort of protest but realized he didn't have a leg to stand on. His employer had swiftly and adeptly swept both out from under him. Still, this wasn't just about self-pity or giving Rachel the time she needed to work through things on her own. There was a very good chance that she could be in danger.
"I'm sending Jack," Frederick continued. "Only Jack. Until I have reason to believe a larger team is needed."
Toby held his tongue. The truth was, they simply didn't yet know enough about the threat to determine if it was an all-hands-on-deck situation. If Frederick was going to send others to Bad Gastein, he was going to need a clear-cut reason for doing so.
Toby needed to find him one.
About the Author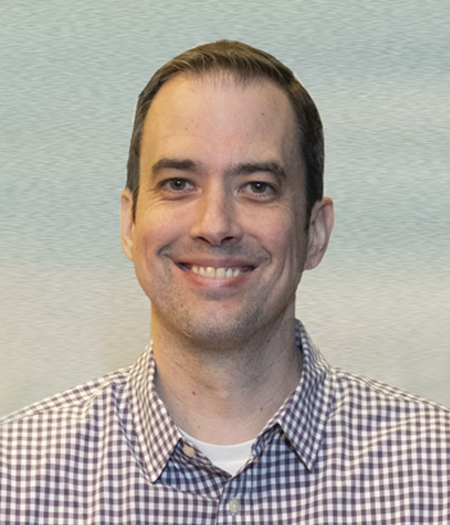 James Drummond is the author of chilling supernatural action-adventure. A lifelong fan of scary stories and hero's journeys, he's put his own spin on familiar folklore with his Shadow Tales series. He lives in Chicago with his wife Angela and two former shelter cats named Snowball and Suzette. In between early morning and late-night writing sessions he works as a Senior Instructional Designer at an e-learning development company where he often employs storytelling techniques to convey new concepts to different learning audiences.
You can visit http://www.jamesdrummondwrites.com to learn more about James and his four-book (one day to be seven-book) series.
Contact Links