Today I am part of Love Book Tours' blog tour for Ann Denton's Knightfall.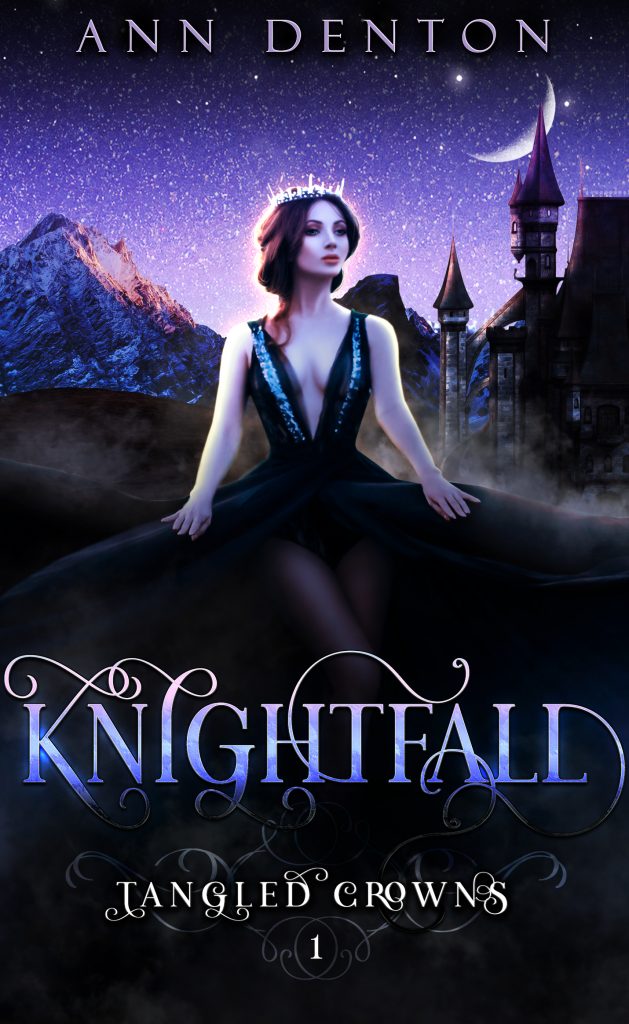 Knightfall
Tangled Crowns, #1
by Ann Denton
Reverse Harem, Fantasy Romance
Want to kill my sister? You'll have to go through me first.
I will stop you. Even if it means I have to go back to the palace. Even if it means I have to take back the crown I left behind. Even if it means I have to face the four men I left at the altar. I will take on them and their anger. I will take on anything to save Avia.
Because the kingdom needs her.
The kingdom needs a good queen.
Not a cursed one. Not me.
If I can't save her, then the kingdom will fall. Because I can't rule.
I'm a walking death sentence for anyone who gets too close…
---
About the Author:
Ann Denton is an Amazon Charts bestselling author of paranormal, fantasy, and contemporary romance and urban fantasy.
She has lived in New Mexico, New Jersey, California, Oklahoma, and sometimes only lives in the alternate universe in her head. This interior world often includes amazing comebacks, scenarios in which laundry is vanquished with a wink, and an endless supply of Baby Ruth candy bars.
When forced to join reality, she enjoys spending time with her family, painting, or reading.
Website
Twitter/Instagram/Facebook: @AnnDentonAuthor
---
Check out the rest of the tour: