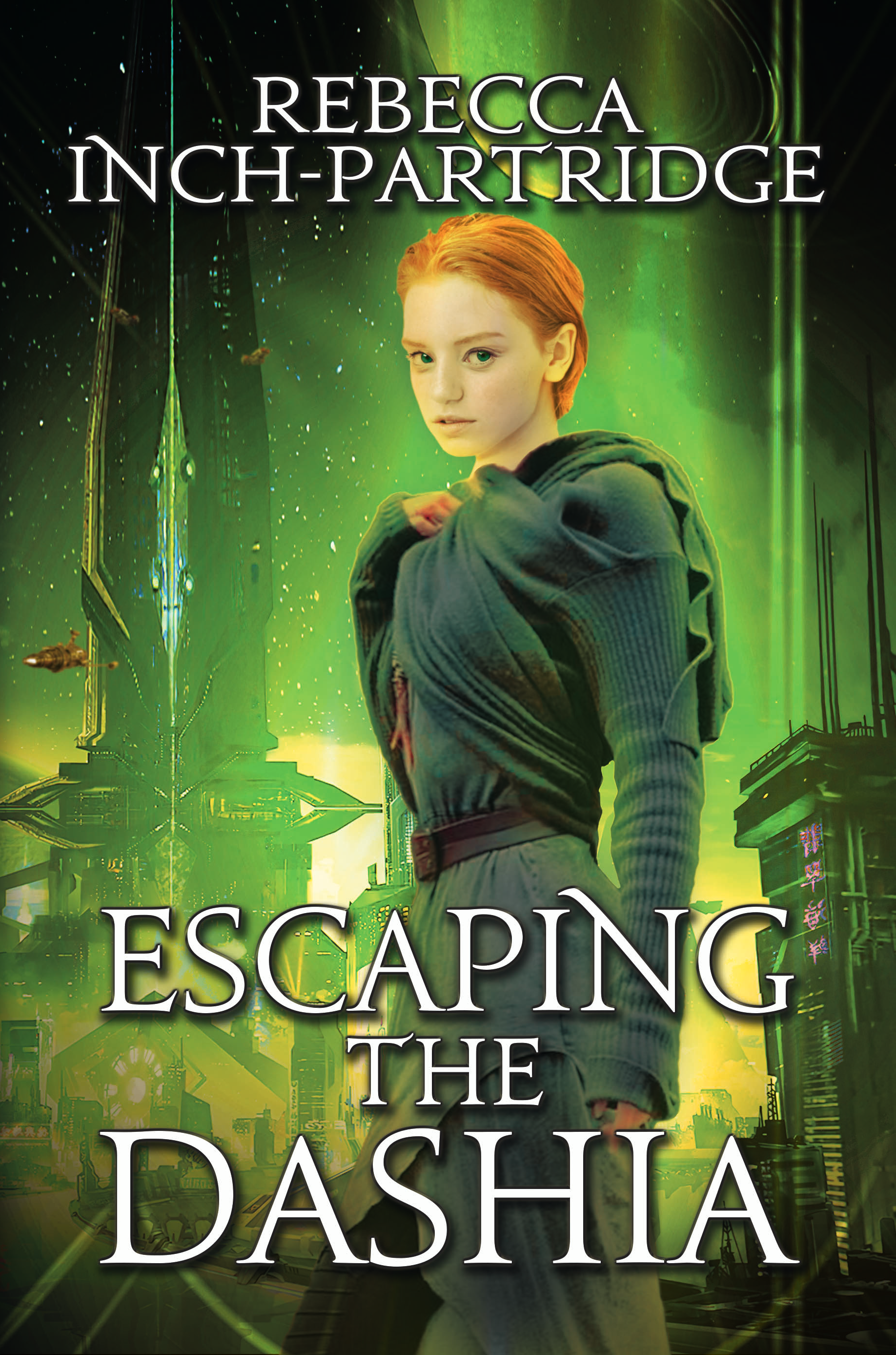 Escaping the Dashia
by Rebecca Inch-Partridge
YA Science Fantasy
Date Published: March 18, 2023
Publisher: Black Rose Writing
Discovering who you are can be dangerous – even deadly.
Twyla's been living in hiding on Earth, hoping to leave her past behind. But when her mother, Madam Cassiopeia DeConnett finds her and kidnaps her back to the Paraxous Star Cluster, she expects her daughter to take her rightful place within the family business. The DeConnetts are Dashia- a group of genetically- engineered telepaths who use their powers to control some and ruin others. Their criminal organization is rich, powerful, and spans The Cluster.
When escape seems impossible, Twyla considers suicide. Then she meets Dovain, another prisoner, and their friendship blossoms into something more. Together, can they figure out how to free themselves? Can she trust herself enough to risk loving him? If she does, will that love save her, or lead to her destruction?
Purchase Links
---
About the Author:
Rebecca Inch-Partridge wrote her first novel in 3rd grade, Saver Rebecca Meets Captain Kirk. She grew up wanting to save the world and wanting to be writer. Then life happened. She went to work on an ambulance as an EMT, got married and had a family. She went back to school for her bachelor's degree when her son entered middle school. Rebecca then served as a service coordinator at Alta California Regional Center for several years.
Then she almost died from stage four endometriosis and that changed everything. Writing was no longer just something to be done in her spare time. It became a way of life. She discovered that she loved meeting with other authors at writer's groups, conferences, and conventions. She is now a frequent panelist for area Science Fiction conventions such as BayCon and LosCon. Her experiences at these events served as the inspiration for her story "Nontact," which will appear in Nova Science Fiction Magazine.
Giving and getting literary critiques has always energized and inspired her. Now she works as a freelance editor who specializes in speculative fiction, mysteries, and memoirs. She loves helping authors form diamonds from lumps of coal. She lives in Auburn California where she leads several critique groups for Gold Country Writers. She is also a member of the Foothills Storytellers Guild and co hosts Open Mic for the Spoken Word each month.
 She is a member of the Editorial Freelancers Association, California Writers Club-Sacramento Chapter, Northern California Publishers and Authors, Gold Country Writers, The Greater Los Angeles Writers Society, and Broad Universe.
Author Contact Links
---
Giveaway: