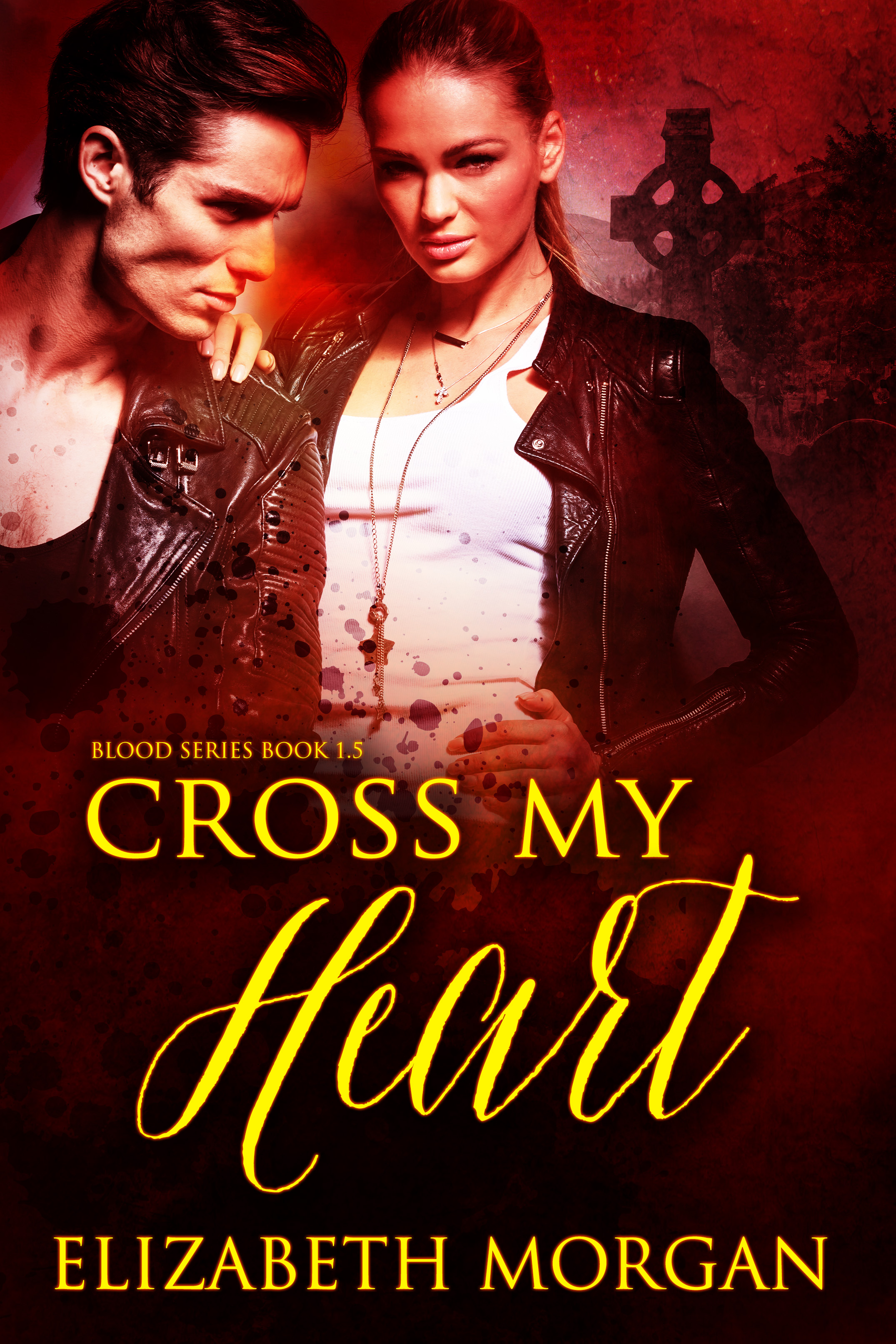 Cross My Heart
Blood Series (Book 1.5)
Elizabeth Morgan
Urban Fantasy
Date Published: 30.11.2020
Cross my heart, and hope to die… You should be careful what you wish for.
Danielle Renaud would have never wished for this life of endless hunting and isolation, but it's the only one she's ever known. But while her second cousin, Heather Ryan, is off to single-handedly rid the world of Vampires, she is stuck on the side-lines.
Frustrated and concerned when Heather hasn't checked in for over a fortnight, she decides it's time to take matters into her own hands. What she doesn't expect is to learn her childhood friend, Nathan, is also missing, or to discover him half-naked and shackled, lurking around their old hangout. And he needs her help, because to her horror, he is now one of the undead. Although she is trained to kill his kind, something about his creation and the circumstances surrounding it just don't add up.
Promises should not be broken, but no one ever expects to die if one is.
Nathan Kennedy was warned that Vampires existed, but he always believed his childhood friend just suffered from an overactive imagination. Boy was he wrong. Dragged into a world he once made fun of and "turned" against his will, he will soon discover he has a role to play that even his Slayer Bestie couldn't have cooked up.
Nothing is a coincidence.
Though the circumstances are extreme, fate has brought them back together, and they need to find Heather, the first born Infected, to make sense of what's going on. But neither of them could have predicted the path that lies before them, or how much their lives were truly about to change … for the worse… 
Purchase Links
This title contains explicit language and some scenes with violence.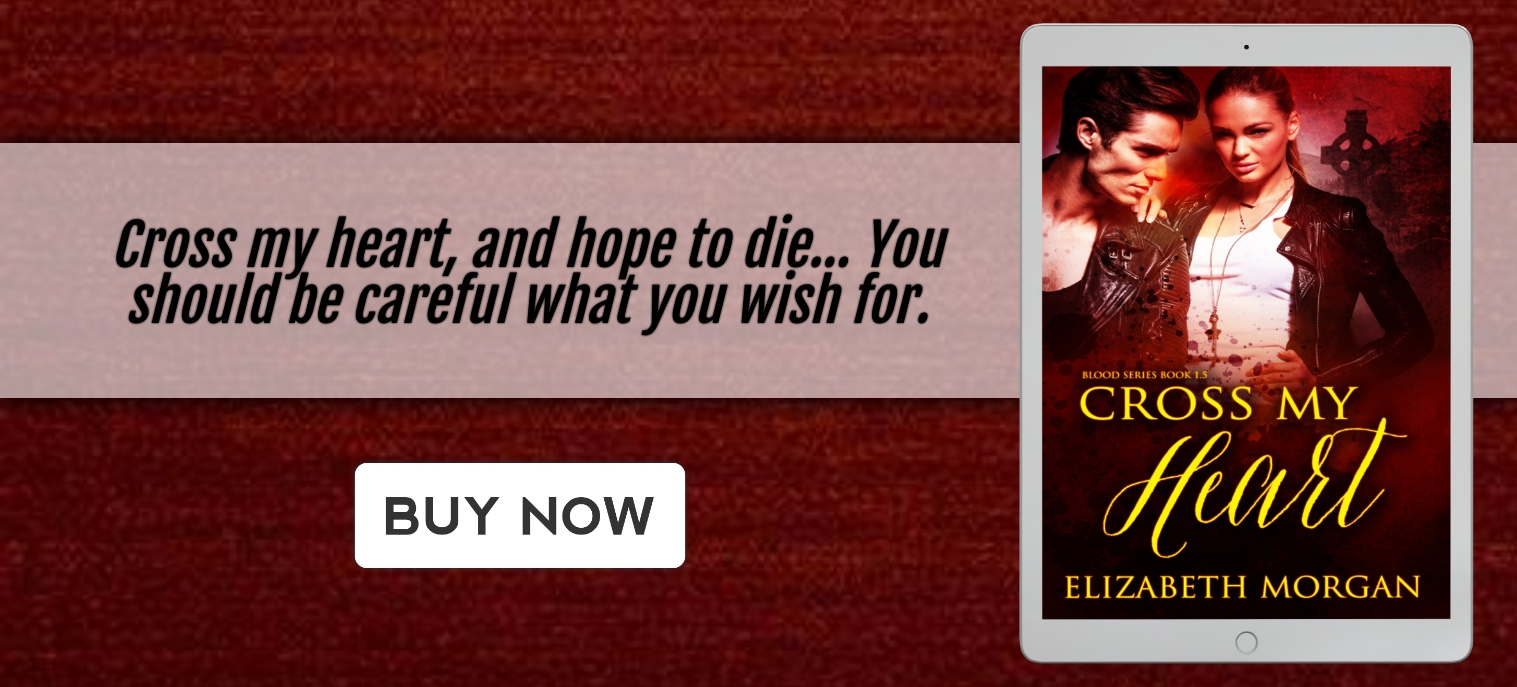 Excerpt:
Unease set in my stomach along with fear and relief, a jumble of emotions that even made my heart feel woozy. "Than, what happened t'you?"
"I, erm—" He lifted his head and looked toward me … no, not toward me, past me, and he shook his head.
The hairs stood up on the back of my neck. My grip on the hilt of my sword tightened as I cautiously turned, half-worried I was going to find another half-naked person standing behind me, but as I moved my phone torch around the space, I could see nothing, just gravestones.
When I moved the light back to him, he was sat on the grass, his head pressed against the wall, staring off into space.
"Than?" I took a step toward him.
"Truth is I-I do actually need your help, Elle."
"You need my help?"
"I had no one else I could turn to." He looked past me again, giving empty space a pointed look. His brow furrowed, and he shook his head once more. "No, scratch that, you're the only person I could come to like—" he flicked his hands up and down his chest. "—like this."
"And how exactly did you get like this? A casual hook-up gone wrong? Or perhaps you joined a travelling renaissance fair?"
"What? No." His gaze was firmly fixed on me. "I-I was attacked, Elle. Me and my friend Freddie, we were attacked in London. I-I woke up in this place, in this dark room and, well, we were—" His jaw was trembling; he couldn't get the words out fast enough or without tripping over his own tongue. "—we were fucking kidnapped, fucking experimented on, and now, Freddie's dead—"
"What?"
His eyes grew wide. His words held too much weight, too much clarity, as if he was not only trying to convince me but himself.
"Freddie's dead. He's really dead, like dead-dead." His face fell into his hands, his words muffled. "Shit. Shit, fuck, shit. I've spent the last six weeks locked in a cell in some fucking facility in the middle of a goddamn forest—"
His words became a jumble of curses and broken information beyond comprehensible. My head hurt, my eyes riveted on this mess of a man crumbled on the ground in front of me. This wreck of a man was Nathan. He was safe—well, at least he was now, but he had been locked up for six weeks? What? Why? His friend was dead due to experiments?
I suddenly felt like the scrap of caffeine-fuelled energy that had been circulating in my body the last half an hour had been absorbed. My legs felt like dead weight as exhaustion hit me right in the face. My temples were hurting, and I felt sick as all the built-up worry and frustration I'd had for the last couple weeks dropped to the pit of my stomach.
None of this made any sense. Nathan was no longer missing, but who would have kidnapped him? Why would they lock him up? Did he have enemies? Was he mixed up in something bad, drugs, or maybe he owed someone money? Why hadn't he gone straight to the police? Why had he come here? Why to me? Why—
My thoughts ground to a halted as his hands dropped to his lap.
"That's why Ma hasn't heard from me, why no one has." Black blood streaked his pale skin, seeping from the corners of his dark eyes.
The blood in my own veins froze. I couldn't move. I could hardly breathe. "You're … you're crying—"
"Grown men can cry under times of stress, Elle. It's not that unusual."
I wasn't sure if I was about to throw-up or pass out. I felt like I had a typhoon in my stomach, and my head had grown light. Maybe it was due to the early hour. Maybe it was the five-hour nap I'd had—short bouts of sleep often made people feel funny, didn't they? And I really was freaking exhausted right now. Maybe it was the unexpected shock of seeing an old friend for the first time in a decade, or more how he had approached me after apparently being missing—naked, ill, and rambling like a mad man.
God, if only it could have been any of those reasons, but it wasn't, and without having to think about it, I'd already tightened the grip on the hilt in my grasp. Despite the tension seizing my muscles, I had already dropped down to one knee, my left arm held high so that the white light of my camera coated his upper body and face.
"Blood." The words were acid on my tongue, the tip of my sword a mere two inches from the Vampire's jugular. "You. Are. Crying. Blood."
About the Author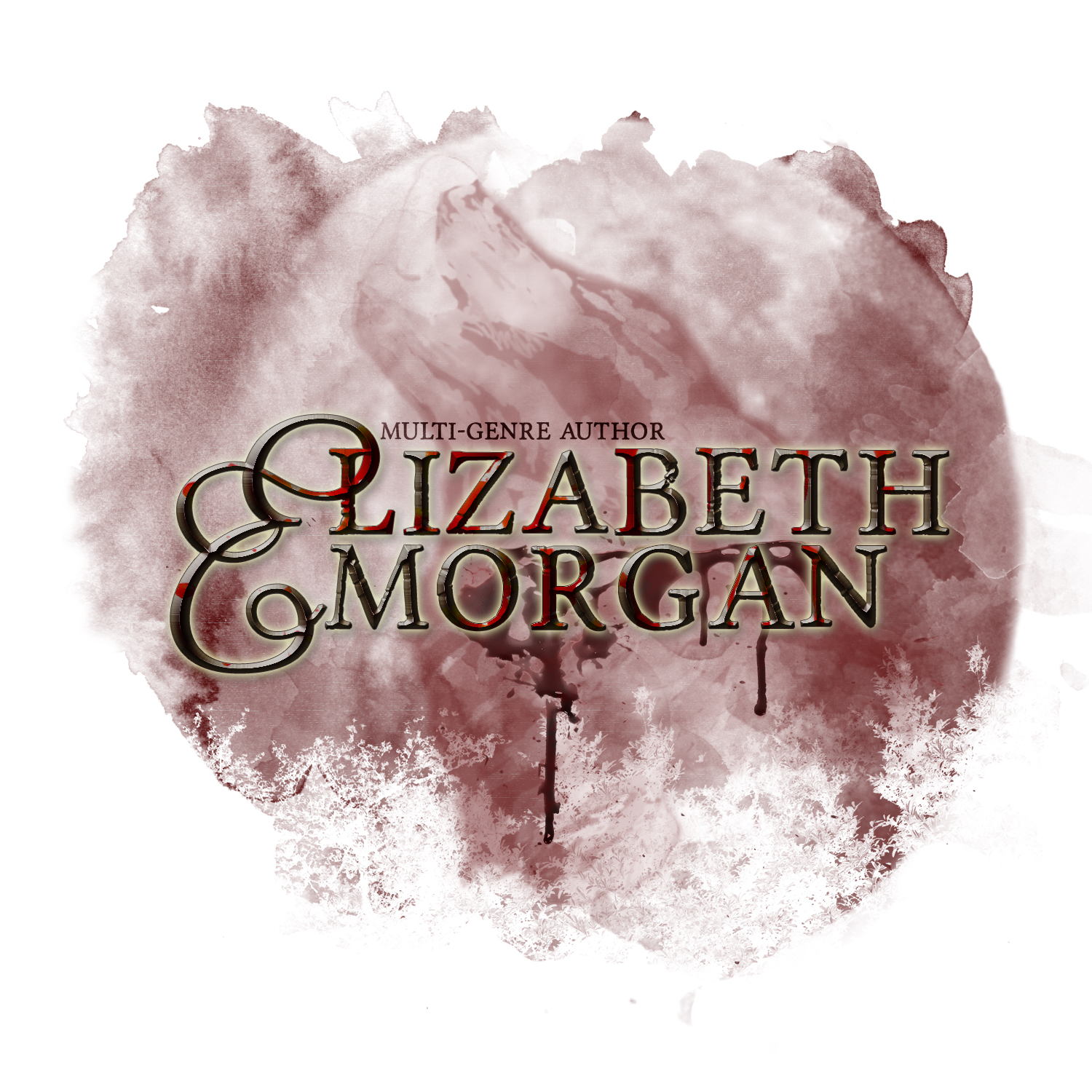 Elizabeth Morgan is a multi-published author of urban fantasy, paranormal, erotic horror, f/f, and contemporary; all with a degree of romance, a dose of action and a hit of sarcasm, sizzle or blood, but you can be sure that no matter what the genre, Elizabeth always manages to give a unique and often humorous spin to her stories.
Like her tagline says; A pick 'n' mix genre author. "I'm not greedy. I just like variety."
And that she does, so look out for more information on her upcoming releases at her website: www.e-morgan.com
Away from the computer, Elizabeth can be found in the garden trying hard not to kill her plants, dancing around her little cottage with the radio on while she cleans, watching movies or good television programmes or curled up with her three cats reading a book.
Contact Links
Twitter: @EMorgan2010
Start the series for FREE. She-Wolf (Blood Series: Prequel) is FREE to
download from most online retailers.