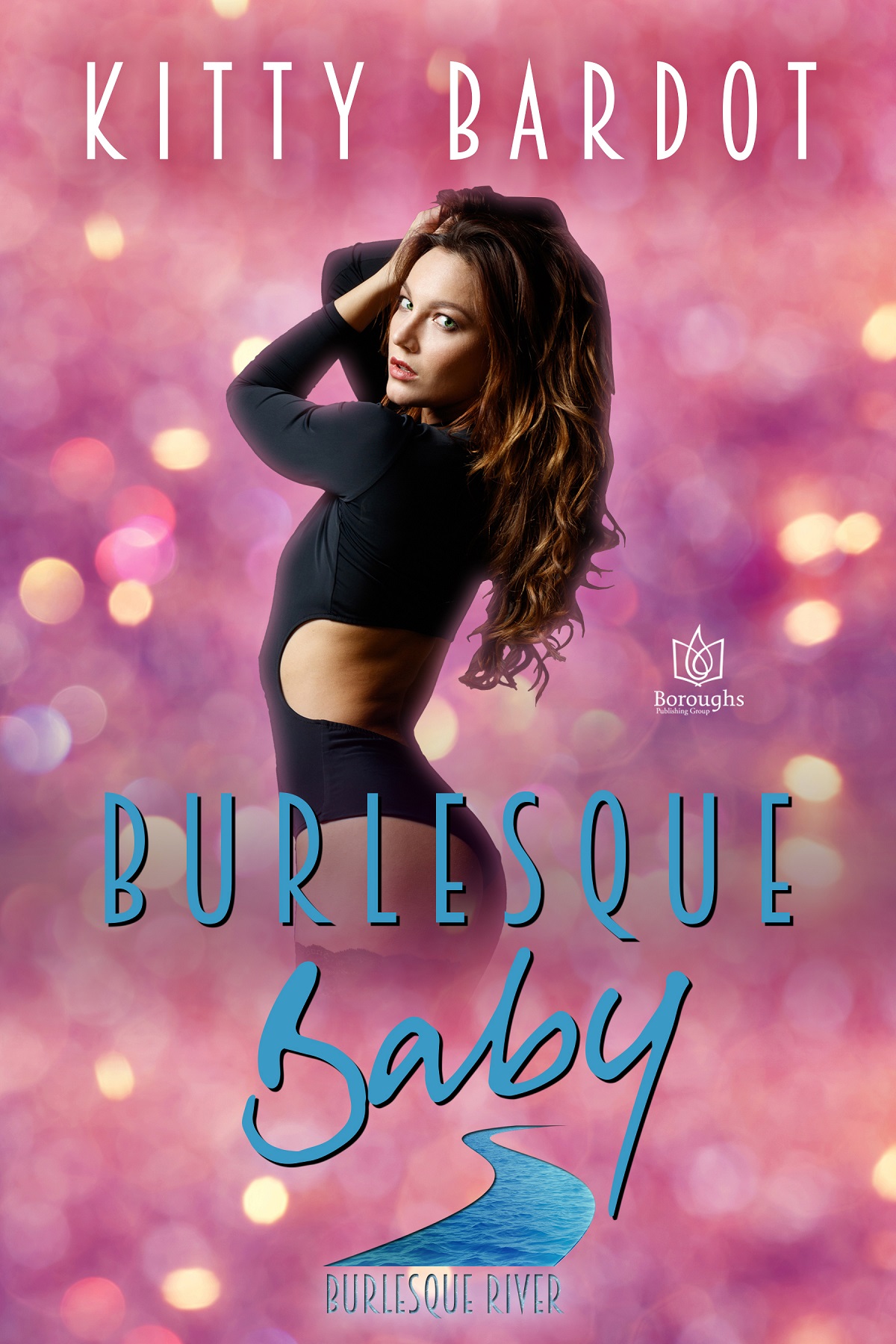 Burlesque Baby
Burlesque River, Book 3
by Kitty Bardot
Contemporary Romance
Published: May 2021
Publisher: Boroughs Publishing Group
AN UNTAMED HEART
Olive Meeks is anything but. Quiet – yes. Shy – sort of. Yet underneath beats a heart filled with hope and promise.
Which is why she accepts the challenge and applies for one of the open positions with Burlesque A La Mode. No surprise she's really good at it and becomes a darling burlesque baby.
But…Vic Thornton is the owner of the Speakeasy, where the troupe performs, and weeks before, she literally crashed into him. Well, her bicycle hit the truck he was riding in.
Now, she's certain he's what she wants, but Vic's sending mixed messages, and Olive doesn't play games. More than most, she's learned to live life and to love when she feels it since no one is promised tomorrow.
Vic still has to figure out he's worthy of the incandescent sprite who has the potential to become his whole world.
Purchase Links
Other Books in the Burlesque River series:
Burlesque River
Burlesque River, Book One
Publisher: Boroughs Publishing Group
Published: April 2020
EVERYTHING REVEALED
Twelve years ago Amanda Lane fled her small town, and the man she loved. She changed her life in Chicago, and found a new family with Burlesque A La Mode. Now on tour, the troupe is performing near her former home, and her past walks in looking better than he ever did.
Mike Nichols never understood why Amanda left him, and his heart has never recovered since she ran away. Now, watching her take off her clothes in his crowded club, he wants to drag her off the stage and yet is mesmerized by her beauty and her charms. Mostly, he needs to know why the hell she disappeared, and what he can do to make her stay.
Burlesque on Bourbon
Burlesque River, Book 2
Publisher: Boroughs Publishing Group
Published: October 2020
DANCING WITH DESIRE
Brigette O'Hare – photographer and graphic designer by day, burlesque performer by night – is in New Orleans to dance with a local burlesque troupe. Touring the city, she has an incredibly sensual encounter in a voodoo shop with the mysterious Henri Dauphine.
Henri defines everything Bridgette doesn't trust she deserves: wildly sexy, old money, his own man, and crazy about her.
She can't wrap her mind around why he wants more than a weekend fling while he's trying to figure out how to get to her to stay in New Orleans with him – forever.
Henri won't give up on the only woman he's ever loved and Bridgette finally realizes he's the man who colors her life with everlasting happiness.

About the Author
Kitty Bardot juggles a life full of excitement and love. By day, she's a chef with her own catering company, by night she puts tens years of burlesque experience to use in various venues in the Quad Cities. She writes from her country home not far from the Mississippi River, enjoying every moment with her husband and their three children. Currently, she is working on her next Burlesque River story.
Contact Links
Publishers Social Media