Title: Burglary At Barnard
Author: Lynn Morrison
Narrator: Pearl Hewitt
Length: 8 hours 32 minutes
Series: Oxford Key Mysteries, Book 2
Released: Nov. 16, 2021
Publisher: Marketing Chair Press
Genre: Cozy Mystery

A secret chamber. A dead body. And one ghost who won't tell the truth!

When Nat agrees to meet a friend in the archives of historic Barnard College after hours, she doesn't expect to find a hidden chamber or stumble across another dead body.

The Master's assistant has been murdered, and although Nat figures out who is responsible, finding the evidence is a challenge. Especially when the one ghost who witnessed the crime refuses to say what happened.

The closer Nat comes to finding the proof she needs, the more tempers flare and threats fly. The situation becomes a race against time, and just when she thinks she's won, Nat realizes the murderer is willing to do whatever it takes to escape justice, including getting Nat out of the way.

Permanently.

Nat's miscalculation will cost someone their life, but whose?

If you like cozy mysteries where ghosts walk the halls, paintings come to life, wyverns play around, and magic seems within reach, the Oxford Key Mysteries are sure to delight.

---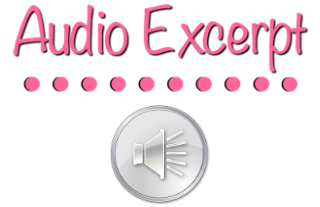 ---

Lynn Morrison lives in Oxford, England along with her husband, two daughters and two cats. Born and raised in Mississippi, her wanderlust attitude has led her to live in California, Italy, France, and the Netherlands, in addition to the UK. It's no surprise then that she loves to travel, with a never-ending wish list of destinations to visit.
She is as passionate about reading as she is writing, and can almost always be found with a book in hand. You can find out more about her on her website LynnMorrisonWriter.com.
If you want to chat with her directly, join her Facebook group – Lynn Morrison's Not a Book Club – where she happily talks about books, life and anything else that crosses her mind.
Originally from Newcastle-Upon-Tyne in Northeast England, audiobook narrator Pearl Hewitt currently lives with her husband and two children in Houston, Texas. Over the years she has worked as a customer service rep, a teaching assistant, and a teacher, but deep down there was always a performer wanting to get out. In 2007 her twelve-year-old son told her that he believed she was so good at reading stories out loud that she should do that as a job. That was her defining, eureka moment, and she's never looked back. Pearl immersed herself in training and pursued a career in general voice acting but in 2012 she decided to focus her attention to narrating audiobooks in a wide range of genres. It was then that her professional career blossomed. She regularly works directly with indie authors but also narrates for a number of major publishers and has gained lots of recognition in the process including IAAIS awards, a Voice Arts Award nomination and Audiofile Magazine reviews. Pearl's is comfortable narrating both fiction and non-fiction titles and has been very successful reading British Regency romance, cozy murder mysteries, fantasy/science fiction, children's literature, the classics, history, biographies and more.
---

Plugging you into the audio community since 2016.
Sign up as a tour host here.