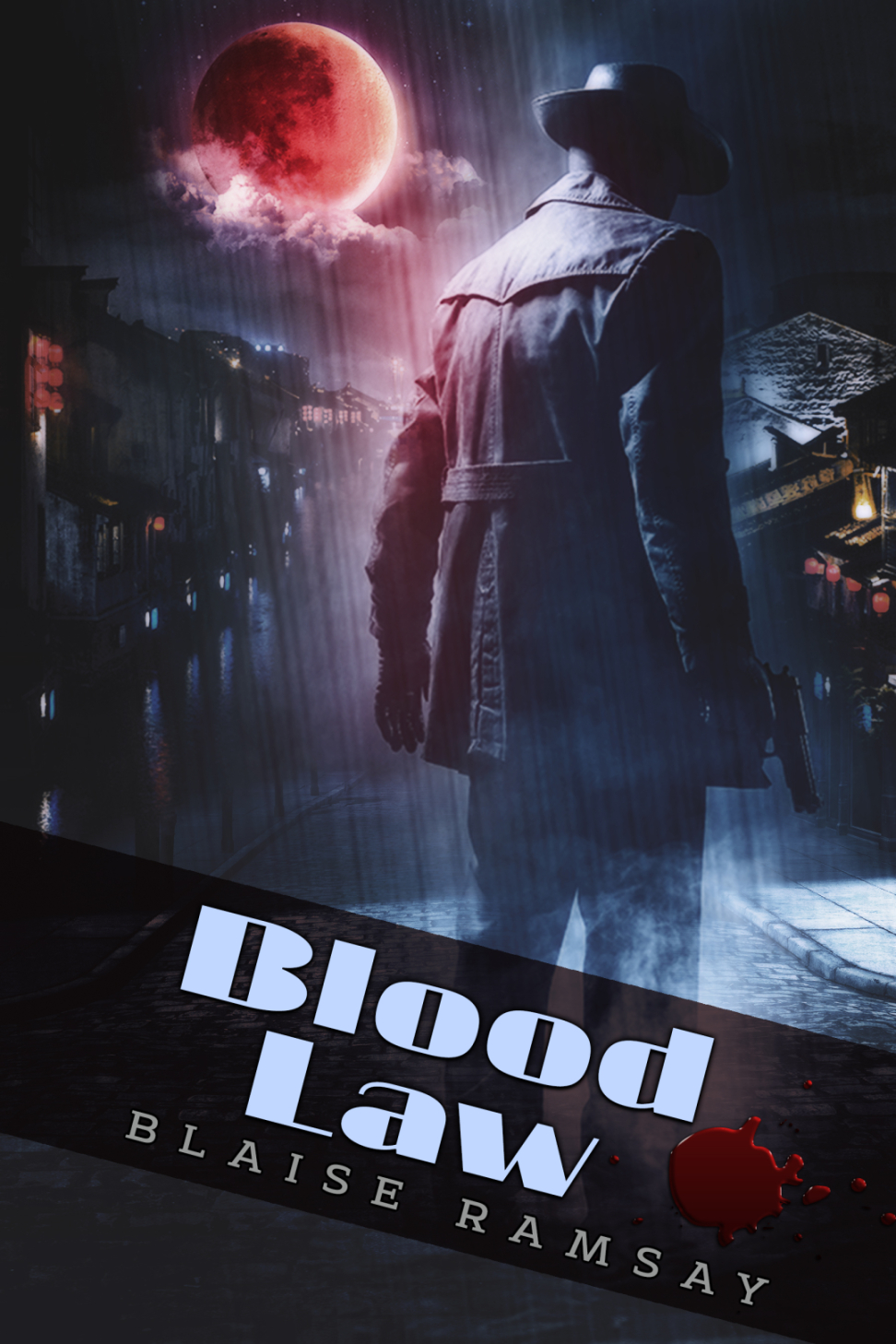 by Blaise Ramsay

Urban Fantasy, Noir, Detective
Date Published: November 25, 2020
Publisher: Indies United Publishing, LLC
Former ADA Alastair Maddox pursues Prohibition Chicago's most dangerous monsters after witnessing the deaths of his parents and grandparents as a boy. When a former colleague in Chicago PD comes to ask Alastair for help, he comes face to face with the mysterious Alexandra DeLane. But something's off. DeLane is way too calm and her eyes are the color of blood. After she escapes, Alastair goes on the hunt only to find himself the prey of an ambitious and mysterious mob boss who plots to have him murdered. The problem? Alastair doesn't stay dead and comes back as something else. Something more dangerous and straight out of a horror novel.
Preorder Links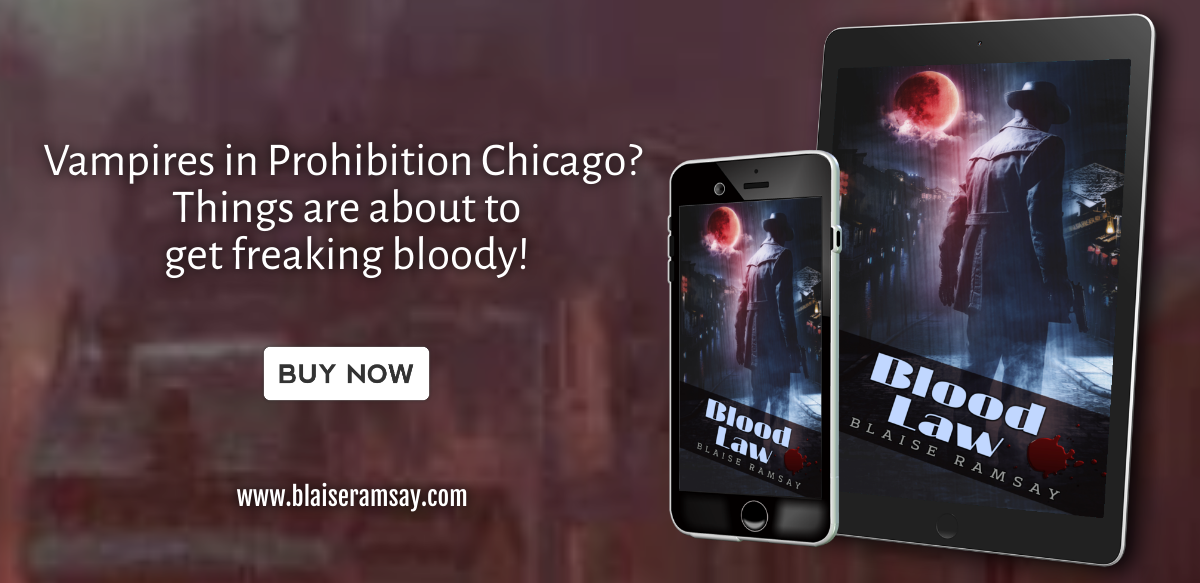 Excerpt:
Creeping back out of the pen, I saw the lightening of the sun coming over the horizon. Instinct drove me back to the room where the elderly couple offered me a place to sleep. Never had I experienced this level of fatigue before.
Once inside, I took one of the blankets and a pillow off the bed into a nearby closet where I closed the door and fell into a deep sleep.
As I drifted off, I couldn't help but think about everything. Rest didn't come easy and it wasn't something I could call a deep sleep.
POUNDING on the door accompanied the grumbling I emitted the further into consciousness I became. God, what is so wrong with wanting to get some sleep?
I opened the closet door to find Edna staring down at me, her eyes fraught with wrinkles around her eyes and the corners of her mouth.
"Oh thank goodness, we thought you might've breathed your last,"
She said.
If only, I thought.
"You slept like the dead all day. Are you sick, dear?"
Sick wasn't the word I'd use. More like a man plagued with a "condition" that no amount of medicine could cure.
The pressure receded enough to let me climb out of the closet, setting the pillow and blanket back on the bed. Why I slept in the closet eluded even me, but why question it at this point?
Edna offered me a place at their dinner table. Again, I refused, saying my stomach hurt, playing on her mentioning of my "sickness"
by saying I needed to lie back down.
"Of course, dear. You're welcome to stay as long as you like."
Herbert didn't say anything other than a hmph.
I didn't complain considering the scrutinizing gaze he'd kept on me the whole time at the table.
"You look familiar," he finally said in that heavy drawl.
I swallowed. Oh no. I am not in the mood to answer any questions.
Laughing, I said, "Must be one of those mugs. You know the type.
Average Joes resembling other less average Joes."
I never said it was smart.
Dismissing myself, I made my way back up the stairs. Guilt at leaving so soon after what the two of them did for me made me feel horrible, but I wouldn't find any of the answers I needed here. I crept down the side of the house towards the nearby road I knew led me back to the place it all began.
I WALKED ALONGSIDE THE ROAD, almost at a loss of hope of getting a ride back to Chicago. If I was what I thought, I needed to avoid coming in contact with the sun unless —
I ended that thought on a gulp, not wanting to finish it.
Soft glows of headlights behind me renewed hope of getting to safety.
Holding out a thumb, I waited until the dark colored, rundown Nash pulled up alongside me.
From the conditions of its headlights, I'd surmised the driver hadn't been too careful and been in his fair share of accidents.
"Going somewhere?" the woman sitting in the passenger's side called to me after rolling down the window. "My God, don't you look like you've had it rough."
I couldn't deny it. I felt like hell.
A lean at my waist got me a good look at the man sitting in the driver's side.
God only knew what I looked like to them. I probably displayed the appearance of a vagabond or homeless person who relied on the mercy of his fellow man to take care of him.
The woman introduced herself, though I didn't catch what she said on account of my head focusing elsewhere. "This is my husband.
Where you heading, hun?"
Anger swelled in my chest, my body tight in lieu of everything that happened. Some of it remained elusive, but I did remember the more important parts.
"Chicago."
About the Author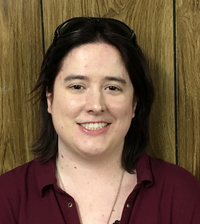 Blaise started her journey in writing at the age of the fifteen with her first unfinished urban fantasy novel based on a popular video game series known as .Hack. From there she moved her journey into designing characters and doing concept art for various paying clients. In her older career, Blaise moved into working for the Indie Gaming industry where she did concept art for the company HollowRobot and their debut game, Johnny Reboot and various other clients. Sadly, the game didn't go anywhere and Blaise found herself losing interest in what she had done for fifteen years.
In 2017, Blaise embarked on her first ever NaNoWriMo challenge where she finished the Paranormal Shifter Romance, Blessing of Luna which she indie published. It has then produced a second installation into the Wolfgods series titled Bane of Tenebris. Both have recently been picked up by BlackRose Writing.
Both of these books gave birth to the first of Blaise's three businesses. The first, FyreSyde Publishing, a small press, has recently opened its doors to authors and works alongside them in the ever difficult challenge of book marketing. A running joke is Blaise considers herself an "odd duck" in the sense that she loves the marketing phase more than the writing phase of production. Her other two businesses include full-time freelance ghostwriting and the independent bookstore, GreenWood Grove Booksellers.
After falling in love with the Dresden Files by Jim Butcher and later Saints & Shadows by Christopher Golden, Blaise found a new love for Urban Fantasy. Reading the beloved Vampire Files by PN Elrod prompted Blaise to initiate her next phase and begin producing paranormal detective and noir novels. Now she combines the two and loves every minute of it.
She currently lives in the hometown of Bonnie & Clyde with her husband, two adorable kids, two cats and a dog.
Contact Links