Title: The Pulse of Blue Blood
Author: Stacy Eaton
Narrator: Alex Black
Length: 1 hour 31 minutes
Series: My Blood Runs Blue, Book 2
Released: May 15, 2020
Publisher: Nitewolf Novels
Genre: Paranormal Romance

The Pulse of Blue Blood is a short story that should be listened to after My Blood Runs Blue. This story of 17K words is the back story to Kristin and Calista. Listening to this story before listening to My Blood Runs Blue will spoil many plot points.

In My Blood Runs Blue, you were introduced to Kristin, Julian, and Alexander, and you also learned a little about Calista.

Now take a trip back in time to learn more about the decisions that Calista made in her choice between Julian and Alexander.

Learn about her relationship with Julian, and why you choose Alexander at the end of My Blood Runs Blue. You'll also learn the way she caused her untimely death.

My Blood Runs Blue Series is an adult paranormal action/romance series and is intended for mature audiences.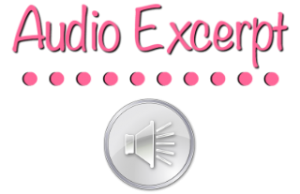 Where the idea came from- Stacy Eaton
A few years after My Blood Runs Blue and Blue Blood for Life were written, I was finding that many people had the same question. They couldn't understand why Kristin had chosen the way she did in the first book. To answer that question, I wrote a novella that went back in time to show what transpired between Calista, Julian, Alex and Damon.
A lot of people who read that novella now go, Oh! Okay. I'm still not crazy about her choice, but I understand it! Now it makes sense.
So when you step back in time, you get the opportunity to see Calista and the love she had for both Alex and Julian, and you see her death. But more importantly, you see why she choose who she did at the end of My Blood Runs Blue. Put all the chemistry aside, this was who Calista should have been with from the beginning.

Stacy Eaton is a USA Today Best Selling author and began her writing career in October of 2010. Stacy took an early retirement from law enforcement after over fifteen years of service in 2016, with her last three years in investigations and crime scene investigation to write full time.
Stacy resides in southeastern Pennsylvania with her husband, who works in law enforcement, and her teen daughter. She also has a son who is currently serving in the United States Navy, and two grandchildren.
Stacy is involved in Domestic Violence Awareness and served on the Board of Directors for her local Domestic Violence Center for three years.
Be sure to visit www.stacyeaton.com for updates and more information on her books.
Sign up for all the latest information on Stacy's Newsletter!
Alex Black is an articulate, engaging, and versatile narrator based in Cambridge, Vermont. He's worked in theatre, film, audio production, and appeared on radio. As an accomplished audiobook producer with over 90 titles, he's worked closely with independent authors and publishers.
He's received more than 500 5 star reviews and specializes in Romance, Fantasy, Science Fiction, Apocalyptic, Mystery & Thriller, LGBTQ+, and Memoirs.


Plugging you into the audio community since 2016.
Sign up as a tour host here.