Title: Murder At St. Margaret
Author: Lynn Morrison
Narrator: Pearl Hewitt
Length: 8 hours 16 minutes
Series: Oxford Key Mysteries, Book 1
Released: Sep. 27, 2021
Publisher: Marketing Chair Press
Genre: Cozy Mystery

"Grief can change us… rewire our brains and shift the way we look at the world…"

A dead chef. A ruined gala. And the ghosts didn't see a thing.
As Oxford's new Head of Ceremonies, Natalie Payne's first task is to organize St Margaret's autumn gala. However, her plans are dashed when she finds their famed chef dead in the kitchen.
And then a centuries-old cat informs Nat she has her own magical legacy…and responsibilities. A murder in the halls is a sure sign that something has gone wrong with Oxford's magical protections.
Now Nat has to solve the murder, find a new chef for the gala, and figure out why Oxford's magical defenses are down. With the help of Oxford's magical Eternals and some new friends, Nat has a chance.
But can she do it before St Margaret loses its connection to the magic of Oxford?
If you like cozy mysteries where ghosts walk the halls, paintings come to life, creatures play, and magic seems within reach, the Oxford Key Mysteries are sure to delight.

---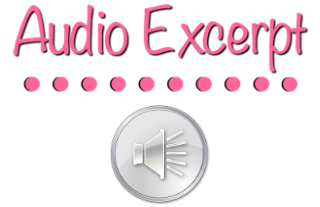 ---
Q&A with Author Lynn Morrison
Was a possible audiobook recording something you were conscious of while writing?

I wish! Murder at St Margaret was the first cozy mystery I wrote, and at the time, my only thought was about writing a story which would hold together. I could not have imagined how many copies of the book would sell, or even begin to dream of making an audiobook. It wasn't until the fourth book in the series came out, and I started to see a steady income, that I began to think about making audio versions.
Now that I am farther along in my career, I do keep the idea of audio in the back of my mind as I write. I try to cut down on the dialogue tags and introduce more motion and movements instead. But, I think some of that comes along as part of your natural progression as you get better over time.

How did you select your narrator?

I didn't start thinking about producing an audio version of Murder at St Margaret until a year after it was released. By then, I had good information on what other books my readers liked. I looked up those titles on Audible and checked which narrators the authors had chosen. Pearl Hewitt's name came up again and again. She has an incredible ability to effortlessly switch character voices as she reads, and really brings the story to life in a way only audio can. It was no surprise that listeners love her. I contacted her out of the blue via her website, and lo and behold, she said yes!

How closely did you work with your narrator before and during the recording process? Did you give them any pronunciation tips or special insight into the characters?

I put together character bios for each of the main characters, and prepared a 15 minute test script pulling out different excerpts from the book. I specifically chose scenes which were dialogue-heavy so I could hear how she would differentiate between the characters. There were a few smaller characters which I didn't include in my advance preparation. After reading the book, Pearl came up with suggestions for how their voices should sound – and I have to say that she did a brilliant job of it. She recorded the 15 minute sample and I circulated it to a few fans for feedback. Pearl took on board all their comments and then took care of everything from there. I didn't have to do anything else until the book was ready to approve in Audible.

Were there any real life inspirations behind your writing?

I pulled from both my own experiences of living in Oxford and being a professor's wife, along with doing a ton of background research into the colleges themselves when writing this series. Oxford is such a unique city, and the university is full of quirks and traditions which are fascinating to outsiders. I wanted to bring my readers behind the closed doors of the colleges and let them see what life is really like. I haven't seen any ghosts in Oxford, nor have any of the paintings come to life as I've walked past, but my imagination was more than happy to fill in the blanks when it came to dreaming up the magical elements.

How do you manage to avoid burn-out? What do you do to maintain your enthusiasm for writing?

Writers talk a lot about the importance of refilling your creative well, and I fully agree with that sentiment. I read a LOT of books each year – 150 or more on average. I need to lose myself in someone else's story to remember why I write.
I also spend a long time thinking about a book idea before I sit down to start a project. I flesh it out in my mind until I am super excited to see the story come to life. I am usually thinking one or two books ahead of whatever project I'm currently doing. This helps me keep up my writing pace – each finish line marks the start of something I'm excited to tackle.
One of the funnest parts of being a writer (and one of the weirdest) is seeing your characters take on a life of their own as you write the story. I am a plotter. I write a synopsis and outline before I put the first word onto paper. But no matter how much I prep, there is always a moment where a character will suddenly veer in a new and interesting direction. Wherever that happens, I can only sit back in amazement and see where they lead me. It keeps me guessing, even though I'm the writer.

Is there a particular part of this story that you feel is more resonating in the audiobook performance than in the book format?

I wrote this series in first person, present tense because I wanted the reader to feel like they are experiencing everything at the same time as my main character is doing so in the story. When put into an audio format, this gives the story a real sense of immediacy. I think it allows the listener to sink deeper into the tale, and feel as though they are sitting in on the conversations and making each discovery along with Natalie and her friends.

What do you say to those who view listening to audiobooks as "cheating" or as inferior to "real reading"?

As an author, I want readers to enjoy my story in whatever format is most comfortable for them. That might be a paperback, or an ebook, or the audio version. Arguing over "which format is better" misses the point – the main focus should be on accessibility. The only person who gets a vote on the format is the reader.
On a personal note, my younger daughter is dyslexic, and for a long while she hated reading. She has, however, always loved listening to stories. Audiobooks were a natural fit for her.

How did you celebrate after finishing this novel?

We ate cake! I started a tradition of either baking or buying a cake whenever I finish a book. It gives me something to look forward to when I am elbow deep in edits, and it also reminds my family there is a reward for putting up with my book deadline stress. As I start to get close to the end, we all discuss which cake we want to eat when it comes time to celebrate.

What bits of advice would you give to aspiring authors?

Don't stress over the quality of your first draft. I am a strong believer that anything can be fixed in edits – even if that means you have to do a major rewrite. Major rewrites aren't that bad! The key thing is to get a first draft done so you can enjoy the satisfaction that comes from writing a book. It is an incredible accomplishment – and the warm feelings you get will support you through the editing process. I would also suggest that you start networking with other writers in your genre as soon as you can. Join author groups on Facebook or Discord, or post comments and replies to authors on other social media platforms. The writing community is filled with supportive people who are happy to cheer you on or lend a hand (or be a sympathetic ear). Writing can feel lonely at times, and knowing other writers can make a big difference on dark days.

What's next for you?

I am hard at work on the next book! I jump from one project to another, and always have at least one book in progress. At the moment I'm working on two books – one is for the Oxford Key Mysteries and the other is for my Midlife in Raven series.


---

Lynn Morrison lives in Oxford, England along with her husband, two daughters and two cats. Born and raised in Mississippi, her wanderlust attitude has led her to live in California, Italy, France, and the Netherlands, in addition to the UK. It's no surprise then that she loves to travel, with a never-ending wish list of destinations to visit.
She is as passionate about reading as she is writing, and can almost always be found with a book in hand. You can find out more about her on her website LynnMorrisonWriter.com.
If you want to chat with her directly, join her Facebook group – Lynn Morrison's Not a Book Club – where she happily talks about books, life and anything else that crosses her mind.
Originally from Newcastle-Upon-Tyne in Northeast England, audiobook narrator Pearl Hewitt currently lives with her husband and two children in Houston, Texas. Over the years she has worked as a customer service rep, a teaching assistant, and a teacher, but deep down there was always a performer wanting to get out. In 2007 her twelve-year-old son told her that he believed she was so good at reading stories out loud that she should do that as a job. That was her defining, eureka moment, and she's never looked back. Pearl immersed herself in training and pursued a career in general voice acting but in 2012 she decided to focus her attention to narrating audiobooks in a wide range of genres. It was then that her professional career blossomed. She regularly works directly with indie authors but also narrates for a number of major publishers and has gained lots of recognition in the process including IAAIS awards, a Voice Arts Award nomination and Audiofile Magazine reviews. Pearl's is comfortable narrating both fiction and non-fiction titles and has been very successful reading British Regency romance, cozy murder mysteries, fantasy/science fiction, children's literature, the classics, history, biographies and more.
---

Plugging you into the audio community since 2016.
Sign up as a tour host here.