Title: Heart's Blood
Author: Calinda B
Narrator: Alex Black
Length: 7 hours 22 minutes
Series: The Bloodstone Quadrilogy, Book 2
Publisher: Calinda B
Released: Oct. 5, 2020
Genre: Dark Fantasy

Magic is dark. Evil is mayhem.

I'm Siobhan Riordan, and my life is an unending nightmare.

I was living a fairy-tale, until I found my husband brutally slain. Ever since then I've been raising our three-year-old son on my own and just trying to get by.

But I can't hide any longer. There's a mysterious plague going around my town, an illness that causes people to go mad just before the end. Even worse, I'm being stalked, though I don't know by who. Doctor Steven Breslin seems like the only one who can help, though he has secrets I'm not ready to uncover.

Then the worst happens – my son falls prey to this supernatural disease. If I don't save him, death awaits us all.

Heart's Blood is the thrilling second installment in the Bloodstone Quadrilogy – an exciting and steamy dark fantasy that's dripping with horror and lust. Prepare to be on the edge of your seat as you fall into this intense supernatural world.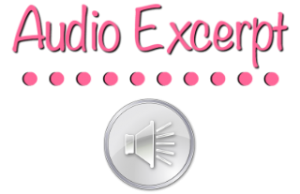 A New York Times, USA Today and #1 Amazon bestselling, award-winning author, Calinda B writes kick-ass heroines who don't know their own strength. When she's not writing, she's been known to fall off ice cliffs; fire walk with Eastern Europe fire officials; or wake up from a six weeks coma, wondering how she got there in the first place. She's been stuck in currents at Deception Pass in her kayak, and loves to swim with sharks. She greets every day with gratitude and an openness to what might be around the next corner.
She's also an EMT serving her local community as a volunteer. Her tagline is, "Let's go save some lives!"
With umpteen books roaming the universe and more in her head, you can find her at www.calindab.com. Or, if you want to stay connected, join the exclusive mailing list! http://www.calindab.com/newslettersignup.html

Alex Black is an articulate, engaging, and versatile narrator based in Cambridge, Vermont. He's worked in theatre, film, audio production, and appeared on radio. As an accomplished audiobook producer with over 90 titles, he's worked closely with independent authors and publishers.
He's received more than 500 5 star reviews and specializes in Romance, Fantasy, Science Fiction, Apocalyptic, Mystery & Thriller, LGBTQ+, and Memoirs.
Reasons to listen to the Bloodstone Quadrilogy
by Calinda B
A couple of years ago, when I returned from Ireland, a place of magic, exquisite beauty, friendly people, and fascinating lore, I stumbled upon the myth of the female vampire of Waterford known as the Dearg-Due.
This myth is stated as:
"Centuries ago, in the area that is now Waterford, a young girl with beauty so astounding that men were besotted with her and women wanted to be her, was happily living day to day and had the love of a farm laborer. They made plans to marry and have children of their own."
Her father, however, a cruel and greedy man, forbade the marriage. He wanted her to marry someone noble, wealthy, more in line with his plans. His daughter's happiness meant nothing to him. So, he married her off to a "wealthy and notoriously atrocious" clan chieftain.
You can guess how this loveless marriage went. The young woman, whom I named Maggie in the Bloodstone Quadrilogy, sat apart from everyone else at her wedding and vowed to claim revenge on her father and her horrible husband.
After the marriage, she and her husband proceeded to live together at his home, but she was miserable, and he was miserable. Different endings have been assigned to Maggie. Some say she was killed by her husband. Some say she died of a broken heart. Still others say she simply failed to thrive and faded away.
But one thing is clear—when she died, she came back to seek revenge as a vampire.
This sounded like the perfect beginning for my tales of the Bloodstone Quadrilogy.
So, I began to write. Each time I sat at my keyboard I became immersed in Ireland. If you haven't been there, you simply must put it on your travel list, whenever we're allowed to freely travel again! It's one of my favorite places on the planet.
And when I was finished, I had four fine stories filled with intrigue, humor, murder, sexy fun and romance. Yes, there's a vampire, but there are several other paranormal creatures that you might not know about. Give the Bloodstone Quadrilogy a try if urban fantasy, a murder mystery, and romantic intrigue are to your liking.


Plugging you into the audio community since 2016.
Sign up as a tour host here.