Title: Iron and Salt
Author: Calinda B
Narrator: Alex Black
Length: 6 hours 24 minutes
Series: The Bloodstone Quadrilogy, Book 3
Publisher: Calinda B
Released: Oct. 1, 2020
Genre: Dark Fantasy

Supernaturals are real. And so are monsters.

I'm Paul Riordan, son of Siobhan Riordan, and I will never forget that my father was murdered.

Twenty years have passed since terror swept through Ballynagual. But that doesn't mean that evil is gone for good. There's a serial killer running loose in town, not to mention I'm in love with a woman I can't have, and she's in the crosshairs of the murderer.

Some people will die to protect their secrets. Others will kill to expose them.

Me? No worries. I just have to worry about dealing with the undead.

Iron and Salt is the suspenseful third book in the Bloodstone Quadrilogy by Calinda B. A dark fantasy series with tinges of horror and romance, prepare to be swept off your feet to a haunted landscape where dark creatures are real and forbidden desires come true.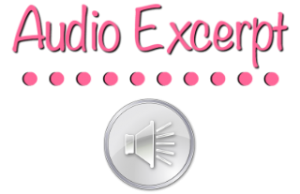 A New York Times, USA Today and #1 Amazon bestselling, award-winning author, Calinda B writes kick-ass heroines who don't know their own strength. When she's not writing, she's been known to fall off ice cliffs; fire walk with Eastern Europe fire officials; or wake up from a six weeks coma, wondering how she got there in the first place. She's been stuck in currents at Deception Pass in her kayak, and loves to swim with sharks. She greets every day with gratitude and an openness to what might be around the next corner.
She's also an EMT serving her local community as a volunteer. Her tagline is, "Let's go save some lives!"
With umpteen books roaming the universe and more in her head, you can find her at www.calindab.com. Or, if you want to stay connected, join the exclusive mailing list! http://www.calindab.com/newslettersignup.html

Alex Black is an articulate, engaging, and versatile narrator based in Cambridge, Vermont. He's worked in theatre, film, audio production, and appeared on radio. As an accomplished audiobook producer with over 90 titles, he's worked closely with independent authors and publishers.
He's received more than 500 5 star reviews and specializes in Romance, Fantasy, Science Fiction, Apocalyptic, Mystery & Thriller, LGBTQ+, and Memoirs.
Q&A with Author Calinda B
Tell us about the process of turning your book into an audiobook.

I wanted to find someone with an authentic Irish accent for the Bloodstone Trilogy. An author friend recommended Alex Black. Alex's resume looked perfect and he told me A) he only does royalty share for series if he gets to narrate the entire series and B) he had a voice coach for a Cork accent. So, when he auditioned for me, I was sold! And, man was he fast. I've never worked with a narrator who managed to record a book per week with only ONE mistake in all four books. No wonder he's booked through 2023!

Do you believe certain types of writing translate better into audiobook format?

I think fantasy and audio are a perfect fit.

Was a possible audiobook recording something you were conscious of while writing?

Not while I was writing it, no. But I decided to turn all my books into audiobooks in the summer when I hit a writing wall. It enabled me to focus on the audio production and make several new narrator friends in the process!

How closely did you work with your narrator before and during the recording process? Did you give them any pronunciation tips or special insight into the characters?

I gave Alex insight into the characters and then, I set him free. I like to let the narrators have a lot of freedom when they record. After all, they're supposed to be experts at what they do.

Were there any real life inspirations behind your writing?

Of course! I tell people that all of my books are partly autobiographical. I've experienced an amazing, sometimes tragic, life that translates well into stories.

Are you an audiobook listener? What about the audiobook format appeals to you?

I love to listen. In fact, I seldom ever actually read a book. I always look for a compelling narrator, especially one who has a mastery of voices.

If you had the power to time travel, would you use it? If yes, when and where would you go?

I'd consider it, sure. And, I'd gladly go back in time to Ireland. Although maybe not during the "800 long years of oppression."

In your opinion, what are the pros and cons of writing a stand-alone novel vs. writing a series?

Series are wonderful to write as A) it enables me to immerse myself in this fictional realm – I feel like I know the characters when I'm done. And, B) it provides a nice income stream. If the writing is good, readers/listeners are compelled to buy the next book.

What bits of advice would you give to aspiring authors?

Grow a thick skin! And, enjoy the process. I continue to grow and evolve through my writing. It's wonderfully therapeutic.

What's next for you?

I'm juggling several projects. I have a couple of contemporary firefighter romances in the works and an entire urban fantasy series in the making. I already have my narrator picked out for that series. He's a great guy, a master of voices and I consider him a friend.


Plugging you into the audio community since 2016.
Sign up as a tour host here.