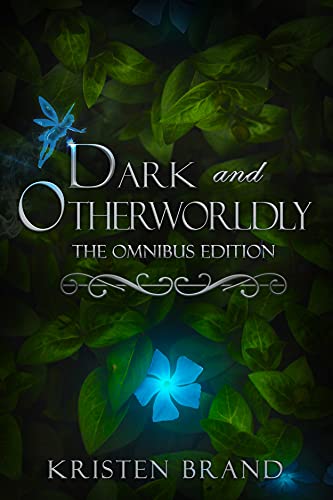 Dark and Otherworldly: The Omnibus
by Kristen Brand
Fantasy, Fantasy Romance
Leigh Morgan has one mission: to stop the fae who abducted her sister from ever kidnapping another human again.
Dredarion Rath wants one thing: to disgrace his older brother and prove himself the worthier heir to Otherworld's throne.
When their paths cross, it changes everything, and neither Otherworld nor the human realm will ever be the same.
Three romantic urban fantasy novels; one darkly enchanting volume. The Dark and Otherworldly Omnibus includes: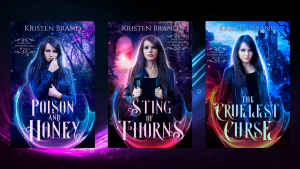 Poison and Honey
She hunts the fae. The last man she should fall for is a cunning fae prince.
Sting of Thorns
She's been cursed by the queen of Otherworld. Now the only one who can save her is the man she betrayed.
The Cruelest Curse
When dark forces threaten Otherworld, she'll have to join forces with her enemies to save the kingdom… and the prince.
About the Author:
If Kristen Brand could have any superpower, she'd want telekinesis so she wouldn't have to move from her computer to pour a new cup of tea. She lives in Florida with her husband, and her hobbies include reading comic books and desperately trying to keep the plants in her garden alive. An author of fantasy and superhero fiction, she writes stories with fire-forged friends, explosive fight scenes, and kissing.
---
You can find my review on See Sadie Read.