Title: Call of Kythshire
Author: Missy Sheldrake
Narrator: Penny Scott-Andrews
Length: 14 hours 12 minutes
Series: Keepers of the Wellsprings, Book 1
Publisher: Missy Sheldrake
Released: Dec. 22, 2020
Genre: Fantasy

A peaceful kingdom under threat. Can one girl find the courage to save her family and two worlds?

Sixteen-year-old Azi Hammerfel has finally achieved her dream. Inducted as a squire into her parents' honored guild of knights, she's excited to set out on her first quest for the king. But when she isn't chosen and her father returns badly injured without her mother, the young apprentice is shocked to discover herself stuck by a curse.

Unable to even raise a sword without experiencing excruciating pain, Azi despairs at her mom's disappearance. But after a fairy appears with a dire warning for the realm and begs for her assistance, the brave teen journeys forth towards a destiny that will put her in the path of a sinister sorcerer.

Can Azi stop two lands from falling to a deadly darkness?

Call of Kythshire is the enchanting first book in the Keepers of the Wellsprings YA fantasy series. If you like strong female characters, immersive world-building, and electrifying adventures, then you'll love Missy Sheldrake's award-winning tale.

Listen to Call of Kythshire to defend the source of magic today!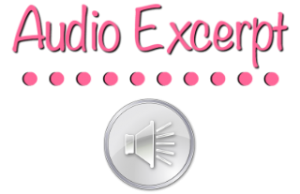 Missy Sheldrake is an epic daydreamer and a muse of positivity who weaves worlds full of character-driven, complex fantasy adventures. In 2014, she dusted off an unfinished, Tassy Walden Award-winning manuscript from her college days, started writing her first novel, Call of Kythshire, and never looked back. In four short years, she completed the five-book Keepers of the Wellsprings series, an epic high-fantasy young adult adventure that was awarded the Golden Squirrel Independent Book Award in 2017 for Best Fantasy. When she isn't writing, Missy can be found creating fantastical artworks in paint and clay, wandering hidden forest paths, and concocting plots for imaginary people who are beyond real to her.

Penny trained at the Central School of Speech and Drama. For many years she performed in The West End, as well as on the fringes of London, Brighton and Edinburgh. She also has plenty of touring experience playing leading roles such as Gwendoline in The Importance of Being Earnest, Helena in A Midsummer Nights Dream and Olivia in Twelfth Night. However, she is at her happiest in the recording studio and has had the pleasure of recording dozens of audiobooks, podcasts and radio dramas.


Plugging you into the audio community since 2016.
Sign up as a tour host here.