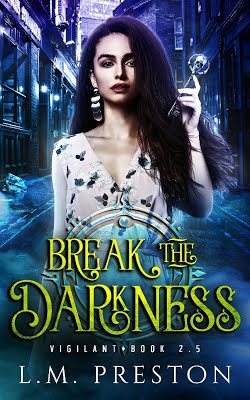 Break the Darkness
Scepter Of Fire
Urban Fantasy/YA
Date Published: November 2nd , 2020
Publisher: Phenomenal One Press
Rei was nosey. She'd been told it would always get her in trouble, but it never did. Until she met Megan, who promised her the job of a lifetime. Sure, the high school newspaper wasn't the ideal job for most, but for Rei, it was a dream. She'd never considered putting her investigative nature to work, but what Megan was asking her to do was way beyond the requirements of a school newspaper. It was part of an underground news-for favor-service. Her partners, Asher and Eli, annoyed her by never trusting her to do a job alone. Maybe, this one time she should have listened, because being trapped with no one to bail her out may surely be the death of Rei. Spilling the secrets about her family she'd been withholding, will place every one of them in grave and serious danger.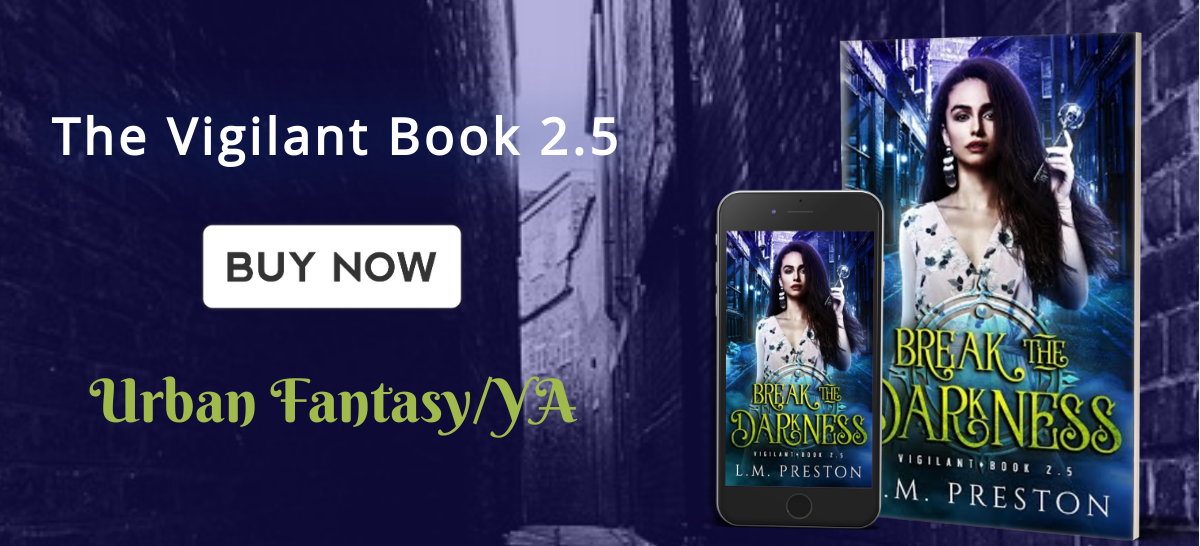 Excerpt:
"I got to go, but I'll call you tonight. I also, memorized your number on your profile," Trey laughed and his friend ran up to him and hit him on the back of the head. Trey ran after him.
Rei watched him with a stupid grin on her face. When she came out of her daze, Megan's table, with a single yellow balloon, was in front of her. Rei shook her head. How did she get to the table? It wasn't there before. She put the last piece of cookie in her mouth, licked her finger and wiggled her toes in her sandals. The newspaper table had no one else in line. Rei glanced around. She noticed the table was far away from the others, in the middle of the walkway and in front of the tree line leading to the football field.
"So, did you see any other clubs or groups you liked?" Megan sat at the table gripping a red feathered pen in her hand. She held a closed scroll with yellowed paper, with wooden dowels on each end.
"Yes, the art club had nice things. I haven't found the dance team—every school has them, but they weren't here."
"Those girls are clicky, but if a story comes along where they are involved, you will be able to get on the team. Anything we need for a story we can get if necessary."
A shock of excitement pooled up in Rei's stomach. She liked being able to challenge herself, and it sounded like a job at the paper would give it to her.
"And, the newspaper pays." Megan winked at her.
"What? Really? This isn't volunteer?" Rei stepped closer. "I do sometimes pick up shifts at my father's gym. I don't get paid for it though."
Megan smirked. "You would get paid from me as long as you meet your deadlines."
Rei frowned. "You or the school pays?"
Megan leaned closer, bending a beckoning finger towards at Rei.
Rei stepped up to the table.
"I pay. It's between us."
"Wow, okay. Where do I sign?"
"I thought you'd never ask." Megan spun the scroll around and thrust the red feathered pen into Rei's hand. "On the blood red line at the bottom."
Rei frowned. "Uhm, I can't see the words at the top of the form."
"Contract? It's nothing much to read, just says that I promise to pay you and you promise to keep our sources, methods, mishaps, a secret."
"Maybe I should think about it? Did you say form or contract?"
Megan sighed, then started to pull the contract away. "Sorry, no second chances. I need people committed to getting the story, and to me."
Rei bit her lip. Megan was nice, could become a good friend, and was offering her first ever paid job. "No, I want to sign." Rei held the bottom rod of the contract and scrawled her name on the bottom. A sharp zing sparked from her fingers and up her arms. A single drop of blood from her finger dripped next to her name. Rei gulped.
Megan smiled. "Welcome to the team."
About the Author

L.M. Preston, a native of Washington, DC. An avid reader, she loved to create poetry and short-stories as a young girl. She is an author, an engineer, a professor, a mother and a wife. Her passion for writing and helping others to see their potential through her stories and encouragement has been her life's greatest adventures. She loves to write while on the porch watching her kids play or when she is traveling, which is another passion that encouraged her writing.
Contact Links
Purchase Links