Title: Dreams of the Queen
Author: Jacqueline Patricks
Narrator: Skyler Morgan
Length: 12 hours 35 minutes
Series: The Brajj, Book 1
Publisher: Crazy Bird Publishing
Released: Feb. 19, 2021
Genre: Science Fiction; Horror

A Wormhole to Another World

A Team of Scientists and Soldiers

Unimaginable Evil, Unexpected Mysteries, Unending Destiny

An Epic Adventure Across Time and Space

Listen to the science fiction trilogy from the nominee for Top Female Author of 2017 by The Author Show. Awarded the IndiePENdent's Seal of Good Writing, Dreams of the Queen is the first book in The Brajj Trilogy, a multi-genre, sci-fi thriller.

---

Dr. Cass Baros is haunted by dreams of an alien world and will do anything to find it.

Relentlessly, she works her science team and her fiancé, Dr. Julian Saunders. Captain Lewis' military Spec Op team joins the scientists. Egos clash and agendas cross. Trapped, the team is plunged into a dangerous adventure beyond their control. They struggle to unravel millennia old secrets in an alien world where nothing is what it seems, especially the aliens.

Dr. Baros and her team are tossed between allies and enemies, genius and madness, and a betrayal frightening enough to cause the destruction of worlds.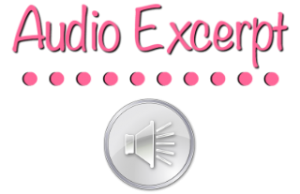 ---




---

Nominated by The Author Show as Top Female Author 2017, a staff writer for Art Houston magazine, a PAN member of the Romance Writers Association, a volunteer with Houston's Writespace, and a winner of the Seal of Good Writing from the IndiePENdents for her first published novel, Dreams of the Queen, Jacqueline Patricks' passion for writing began early in life. Before she published, however, Jacqueline traveled a winding path through the U.S. Army, college, over twenty years in 911 as a paramedic, professional teaching, and all the exciting adventures in between. She currently resides with her husband and four parrots and hopes to meet Mark Twain someday since he understands parrot people.

Skyler Morgan is an audiobook Narrator with over 170 titles under his belt. He previously was a paramedic for 7 years in Montana prior to becoming a narrator. He has been creating and voicing audiobooks for six years.. He currently has built a mobile studio and is traveling the country while recording.

Q&A with Narrator Skyler Morgan
When did you know you wanted to be an audiobook narrator?

I had a two hour commute to and from work. I started listening to audiobooks during the drive and, after about a year, realized that I absolutely loved how a narrator can bring a story to life. Soon after I started my pursuit of narration.

How did you wind up narrating audiobooks? Was it always your goal or was it something you stumbled into by chance?

I was working a job that required a 2 hour commute to and from work with a 10 hour shift in between. I really felt like my creative mind was hamstrung and ALL my time was spent working on something I wasn't even really interested in if I'm being honest. I wanted a change. I needed a change.

Did you find it difficult to "break into" audiobook narration? What skill/tool helped you the most when getting started?

It was the hardest career choice I have ever made. There were months where I would only make enough money to cover my portion of the rent and food for my dogs. It wasn't easy by any stretch of the imagination. Learning how to sing improved my narrations drastically. It taught me how to control my voice and really get the most out of it without fatigue.

A lot of narrators seem to have a background in theatre. Is that something you think is essential to a successful narration career?

I didn't. But, as my earlier narrations portray, my acting and character development was terrible. I ended up sharpening that knife along the way. I would assume theater experience prior to narrating would have sped up my success quite a bit.

What type of training have you undergone?

Daily singing lessons for over 5 years. I have also recently learned multiple metal screaming techniques which I have been able to mold into my character voices.

How do you manage to avoid burn-out? What do you do to maintain your enthusiasm for narrating?

Burn out can't really be avoided. At some point, working on long projects, it's inevitable. As a narrator we spend a lot of time in a dark room talking to ourselves. Getting outside and getting active helps me recover! It's important to find something to do that's not related to a book in any sort of way. Really connecting to the characters in a genre that I like to read in really helps keep my motivation high.

Are you an audiobook listener? What about the audiobook format appeals to you?

I listen to audiobooks to go to sleep. I enjoy listening to how other narrators bring the book to life. It's interesting to compare techniques and pacing while hearing a fun story.

What are your favorite and least favorite parts of narrating an audiobook?

Editing can become a bit monotonous after a certain period of time. Computers are useful but not perfect, every so often a harddrive crashes or corrupts and I have lost work that wasn't backed up. That's pretty much perfect recipe for an instant headache and a small amount of tears.

What would you say are your strongest narration abilities?

Over the past couple years I have really been trying to expand my character voice range. I think it has come a long way.
---


Plugging you into the audio community since 2016.
Sign up as a tour host here.